Tuesday, October 19, 2021 12:40 PM (GMT+7)
The Russian actress and director returned to Earth on October 17, after 12 days of working on the International Space Station (ISS) to shoot scenes for the first film in orbit.
Actress Yulia Peresild (left), astronaut Anton Shkaplerov (centre) and director Klim Shipenko boarded the ISS on October 5. (photo: Roscosmos)
A Russian actress and film director safely descended to Earth early Sunday morning after spending 12 days on board filming scenes aboard the International Space Station for the first feature-length television series to be filmed in space. spatial.
The Russian film crew was ahead of Hollywood because the project of actor Tom Cruise in cooperation with NASA and SpaceX company of billionaire Elon Musk announced last year but has not been implemented.
37-year-old actress Yulia Peresild and 38-year-old director Klim Shipenko were lifted from the Baikonur space center in Kazakhstan earlier this month. Accompanying them was veteran cosmonaut Anton Shkaplerov. The content and budget of the movie "The Challenge" is still kept secret, only knowing that it will focus on a female doctor who is sent to the ISS to save the life of an astronaut.
Shkaplerov, 49, and two other Russian cosmonauts on the ISS also have roles in the film.
Their journey was not entirely smooth.
When the spacecraft reached the ISS earlier this month, cosmonaut Shkaplerov had to manually steer the spacecraft to align with the ISS because the automatic system malfunctioned.
And when Russian engineers tried to operate the Soyuz MS-18 spacecraft before returning the crew to Earth, the ship's propulsion suddenly caught fire and destabilized the ISS for 30 minutes, a NASA spokesman said. told Russian news agency TASS.
However, the spokesman said the return trip was still going ahead as scheduled.
Peresild and Shipenko said goodbye to the astronauts on the ISS from the morning of October 16 to board the ship back. With them is astronaut Oleg Novitsky, who has been on the ISS for the past six months.
Their return trip was recorded by the crew and included in the film, said Konstantin Ernst, the director of Russia's Channel One television channel.
The Soviet Union (former) launched the first satellite called Sputnik, putting the first animal (uncle for Laika), the first person (astronaut Yuri Gagarin) and the first woman (Valentina Tereshkova) into orbit. However, compared to that era, Russia today is having a hard time innovating the space industry, while countries like the US and China are competing fiercely.
Source: http://danviet.vn/nhom-lam-phim-nga-tro-lai-trai-dat-sau-12-ngay-thuc-hien-canh-quay-tren-quy-da…Source: http://danviet.vn/nhom-lam-phim-nga-tro-lai-trai-dat-sau-12-ngay-thuc-hien-canh-quay-tren-quy-dao-502021191012414179.htm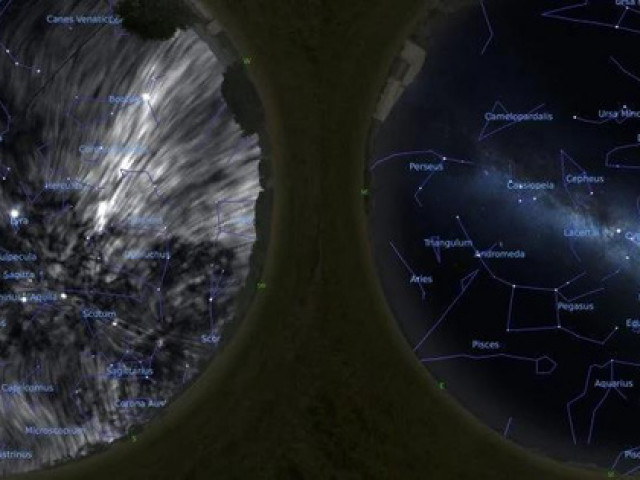 If you have the eyes of a radio telescope, you may find yourself in the middle of a tunnel…
.