Wednesday, 11/24/2021 19:00 PM (GMT+7)
BlockFi was investigated by the US Securities and Exchange Commission (SEC) for having very high interest virtual deposit accounts.
Founded in 2017 with the goal of becoming a bank of the virtual currency market and a provider of virtual currency credit services, BlockFi started lending fiat money to customers with their virtual currency as collateral. in January 2018.
The company raised $1.55 million in seed funding in February 2018, $18.3 million in Series A funding in August 2019, and $30 million in Series B funding in February 2020, $50 million in Series C funding in August 2020 and $350 million in Series D funding in March 2021. As of August 2021, BlockFi has been valued at $5 billion.
Photo: Gabby Jones/Bloomberg
BlockFi offers a number of virtual currency services, including fiat loans collateralized with virtual currency assets, along with deposit accounts that allow customers to deposit virtual currency into their accounts and receive accrued interest in the form of virtual currency that they deposit.
Until mid-March 2019, BlockFi said that the company managed a deposit of up to 35 million USD after less than half a month since the deposit account service was released with an interest rate of 6 months. ,2 years.
In addition, BlockFi also partnered with Visa in December 2020 to launch a credit card service with a system of accumulating reward points in the form of virtual currency, instead of airline miles or cash like credit cards. normally.
BlockFi Inc. is facing investigation by the United States Securities and Exchange Commission (SEC) over one of them: deposit accounts that allow customers to deposit their virtual currency with very high returns.
This is a development that leads to a lot of legal consequences for this rapidly growing virtual currency company.
According to an insider, the SEC's investigation is focused on determining whether accounts on BlockFi are similar to securities assets that need to be registered with regulators.
According to information on BlockFi's website, accounts on this platform have an annual interest rate of up to 9.5%/year – a figure that far exceeds the average 0.06% interest rate of savings accounts at banks. traditional banking.
States like New Jersey and Texas have begun investigating BlockFi, ensuring that the company does not offer illegal financial products without adequate consumer protection policies in place.
The reason that BlockFi and other virtual currency companies can pay such high interest is because they can resell the amount of virtual currency this company owns to institutional investors who want to buy other virtual currencies at a higher price. The price they bought in was a lot. This market is one of the hottest areas in the cryptocurrency world, some of the companies operating in this market have reported that they have collected up to 40 billion USD in deposits.
Companies like BlockFi are not the only vehicle that allows crypto investors to reap huge profits. These investors have also poured their virtual currency into "decentralized finance" platforms, or DeFi (Decentralized Finance), and speculative virtual currencies to receive virtual money back because they helped. maintain the network of that virtual currency.
With more than 500 thousand retail accounts in the system, BlockFi has just been valued at more than 4 billion USD. Backed by Wall Street giants such as Bain Capital and Tiger Global Management, the company provides financial services solutions for crypto investors, including trading accounts and loans to crypto investors. Allows customers to exchange virtual currency for real money. The SEC has not charged BlockFi and not all investigations by the agencies have resulted in a legal decision.
Spokesmen for BlockFi and the SEC declined to comment on the matter.
SEC Chairman Gary Gensler has boldly asserted in a series of his speeches that he believes a lot of crypto companies are offering products that need more scrutiny and regulation from the SEC. .
SEC Alert
The SEC asserts that in the event that a client invested their money in a regular business and expected a return, they entered into an investment contract over which the manager had control. The cryptocurrency industry became concerned about this tough argument in September 2021 after Coinbase Global Inc. revealed that the SEC has warned it will sue them if they continue to implement a plan to pay 4% interest to virtual currency lenders.
Since taking office in April 2021, Gensler has repeatedly urged companies that provide virtual currency products to negotiate with the agency to come up with a method to regulate those products. At the same time, the SEC has also prepared strong handling measures.
According to unnamed insider sources, in the past few months, the SEC has sent a series of subpoenas and information requests to virtual currency companies. The sources said the majority of those requests were aimed at virtual asset lending products. Some of the other requirements focus on DeFi platforms.
The SEC's request is primarily intended to determine whether such products are covered by the agency's regulation. In a recent subpoena, for example, the agency's lawyers asked a company that provides a DeFi platform to explain how to separate its product from securities assets.
Poll from the government
National securities regulators have also begun a wide-ranging investigation into cryptocurrency lenders including BlockFi. The New Jersey Stock Exchange in July 2021 ordered BlockFi to stop providing their accounts, this order has been extended to December 2021. Kentucky has made some similar decisions, and the states of Texas, Alabama and Vermont have asked BlockFi to prove that these states do not have grounds to ban the company from operating.
State governments are very cautious about the products of virtual currency companies, because unlike bank deposits, virtual currency accounts are not insured by the federal government. If a company goes bankrupt, all of its customers may not be able to get their deposits back.
As this investigation continues, J. Christopher Giancarlo, former chairman of the commodity futures trading committee, left BlockFi's board this past August. Giancarlo continues to serve as an advisor to the company and declined to comment.
Despite constant legal problems, BlockFi continues to grow rapidly. According to Zac Prince, one of the founders of this company, they are on track to bring in $475 million in total revenue in 2021. In an interview at Bloomberg's financial innovation conference on Nov. 5. , he asserted that "BlockFi's growth is not slowing down at all."
Prince declined to comment on the possibility that the company could face federal investigations. On its website, BlockFi says it is actively negotiating with regulators in New Jersey, Texas, Alabama, Vermont and Kentucky and that its product is legal and suitable for individual market participants. virtual currency field.
Source: https://www.nguoiduatin.vn/sec-mo-cuoc-dieu-tra-dich-vu-tai-khoan-lai-cao-cua-blockfi-a534925.ht…Source: https://www.nguoiduatin.vn/sec-mo-cuoc-dieu-tra-dich-vu-tai-khoan-lai-cao-cua-blockfi-a534925.html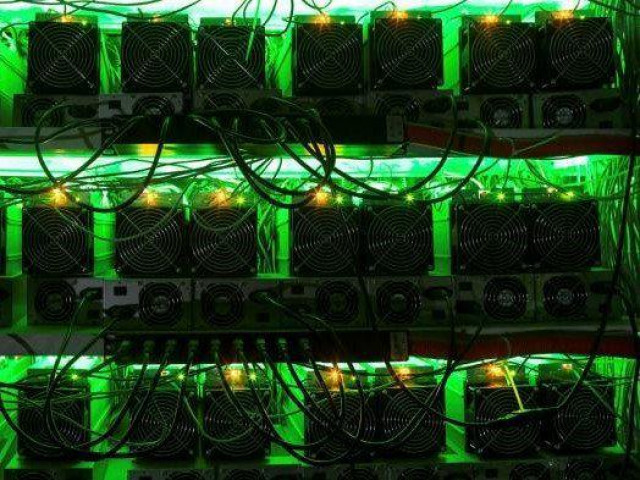 Users in China will not be able to register for new virtual currency trading accounts at Binance and Huobi after the…
.