Monday, May 3, 2021 15:00 PM (GMT + 7)
Although shark Binh declared "I close the deal too", closing the deal is not easy.
In episode 1 of the Shark Tank Season 4, the Coolmate startup has entered the "shark tank" to raise capital. This is a company that provides a more convenient and economical shopping solution for men over the internet. According to Pham Chi Nhu – Founder and CEO of Coolmate, the company was established from 2019, by 2020, sales have increased 6 times thanks to the sale of basic products such as t-shirts, underwear and socks. men's socks.
Startup Coolmate raised capital at Shark Tank season 4.
Up to 98% of customers are satisfied with product costs as well as shopping experience, 47% of customers return to purchase within 2 months. Especially, because it comes from a country with advantages in the textile and garment industry, 100% of Coolmate's products are made in Vietnam and distributed directly to consumers through e-commerce platforms. Since its founding, Coolmate has sold more than 200,000 orders, sales in 2020 are 39 billion VND and has plans to expand to countries in Southeast Asia, as well as plans to IPO in 2025.
Besides, this startup also revealed that Coolmate's profit fell to about 5.6 billion dong, pre-money valuation was 6.25 million USD. "Shark wishing to build an e-commerce empire for men with Coolmate, please join us", Coolmate's representative called for $ 250,000 for 4% stake.
After listening to the startup's presentation of the above information, Shark Binh suddenly immediately announced: "I close the deal too". Before proposing, shark Binh convinced the startup to: "I have thousands of live streamers selling to you. I have an extensive logistics network in Southeast Asia so that you can expand to Southeast Asia tomorrow … I have an ecommerce digital ecology. be a launch pad for you. You can swipe your deposit card immediately 10,000 USD if you both deal with each other. I will make the "winter wind" blow you into Southeast Asia ".
Notably, shark Binh agreed to invest in Coolmate twice the amount the startup called for $ 500,000, but in exchange for a 25% stake. With shark Binh's speedy deal, the other sharks seemed a bit startled and surprised, so they refused to invest in order to leave the negotiation to the "soul shark" to find "true love".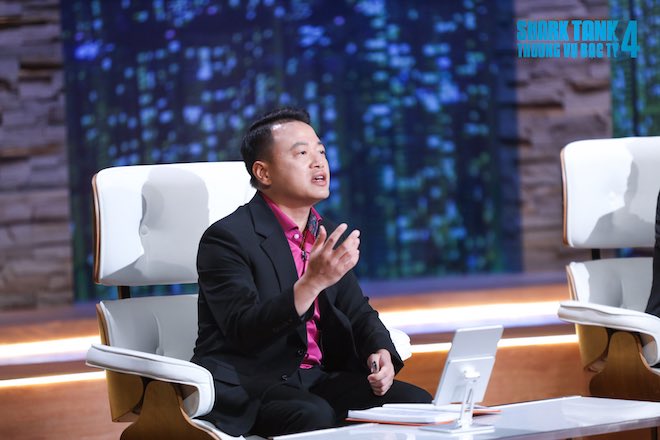 Shark Tank is the fastest deal in Shark Tank history.
Responding to shark Binh, Coolmate said that they have passed 2 fundraising rounds, the most recent round of raising capital with Korean investors was valued at 4.5 million pre-money, starting from November 2020. and will end this year. Besides, this year's sales plan for Coolmate will fall to about 139 billion. So Coolmate offered $ 500,000 for a 10% stake.
However, Shark Binh wants me to receive "incentives" from the startup with the promise "I will definitely make you the biggest e-commerce startup for men in Southeast Asia. Not only will you make you a millionaire, but together we will become a hundred millionaires.
Therefore, shark Binh offered $ 500,000 for 20% of the shares, of which 15% shares and 5% advisory shares (advisory shares) with specific commitments, calculated by 6 "winter winds" and NextTech's digital economic ecology that shark Binh has raised from the beginning and shark will pay 10,000 USD to "deposit".
However, the startup refused to accept the offer and insisted on $ 500,000 for a 10% stake. Coolmate also shared, he did not deny that NextTech would be a lot of support, but he had to be fair to investors first. Shark Binh agrees but must add 5% advisory shares. In addition to the 6 "winter winds" that shark Binh has just stated, shark Binh also pledged to continue with startup in the next rounds and will become a "lifelong soulmate" with startup.
Although it wants to go with NextTech, but to ensure fairness for investors first, the startup still keeps the decision of 10%. In addition, the startup also "manipulated" shark Binh when disclosing, Coolmate had a commitment of $ 1 million by the end of this year at the company's valuation of $ 9 million. "That means if the shark came in right now, then wait about 6-7 months, when we closed the ring, the value was almost doubled. That means the proposed level for today is perfectly reasonable "Coolmate said.
Not stopping here, shark Binh continued to "challenge" the startup by saying that it is very likely that I can help the startup increase its value up to 20-30 million USD, along with many other analyzes. The startup seemed to "give in" more and offered $ 500,000 in exchange for 10% of advisory shares + 2% advisory shares. The "struggle" between the "tech shark" and the startup continued to rise, shark Binh demanded a 10% stake + 3% advisory shares.
Seeing that, shark Liên had to say that this was the longest struggle ever. After a period of "suffocated" by a fierce struggle, Coolmate closed its final offer of $ 500,000 for a 10% stake, plus 2.5% advisory shares and received the nodded by shark Binh. As promised, shark Binh "swiped the card" immediately deposit 10,000 USD for the startup, equivalent to about 200 million VND.
Source: http: //danviet.vn/shark-binh-chot-deal-sieu-than-toc-va-man-tra-gia-cuc-gat-tai-shark-tank-50202 …Source: http://danviet.vn/shark-binh-chot-deal-sieu-than-toc-va-man-tra-gia-cuc-gat-tai-shark-tank-50202135145841349.htm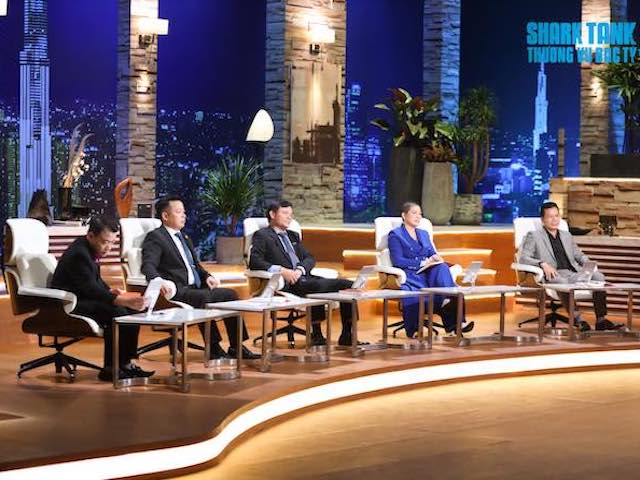 For startups over valuing themselves like Shark Tank season 3, Shark Normal calls them "shitty".
.