Tuesday, May 11, 2021 15:22 PM (GMT + 7)
Shark Binh and shark Lien each invested 3 billion in a 20% stake, a total of 6 billion for a 40% stake in the F&B startup that applies the technology.
Kitchen on the cloud – a restaurant model but only delivery without receiving any customers is a new trend that is developing strongly in Vietnam. Foreseeing this trend, Hoang Tung founded Cloud Kitchen Food Home with the Cloud Cook brand and went to Shark Tank season 4 to call a capital of 4 billion for 15% of the shares.
Sharing his business idea, Hoang Tung said, there are about 200,000 sellers on food delivery applications on the market. Cloud Cook will focus the vendors on that application on a central kitchen model. Cloud Cook's competitive advantage over separate central kitchens for food delivery applications is that it is not restricted to being sold in a single application.
Founder of Cloud Kitchen.
With this model, Hoang Tung will collect money from the rental of the kitchens in the central kitchen, each kitchen will cost from 5 – 10 million / month and each Cloud Cook center will have a maximum of 10 kitchens. . Currently, Cloud Cook has 2 points in Hanoi. As a sales specialist on food delivery applications, Hoang Tung is confident that he has an added competitive advantage over existing "cloud cookers" models, which is "the ability to train sellers to sell goods. better. Personally, I am an expert in selling food delivery applications ".
Before the question of the sharks about revenue, profit, initial capital, next plan …, Hoang Tung replied: The registered capital is 1.5 billion, actually put into this project 900 million, Revenue in 2020 is more than 2 billion, but only reach break-even point and if calculated closely, there may be losses because the founder's salary is not included. If invested in Shark Tank, he plans to expand the central kitchen on a larger scale.
Commenting on Cloud Cook, shark Phu said: "If renting a kitchen with the cost of 10 million 1 space, then a dozen, a hundred or a thousand space is too little, it's not worthwhile … If you divide based on revenue Food has potential. I feel the growth is not great. Therefore, shark Phu is the first investor to withdraw from this deal.
With the same view as shark Phu, shark Hung sees this model as a co-working space model in the kitchen field. "If you are really Cloud Kitchen, you work together to share sales with chefs – who are passionate about cooking but do not know how to sell, I think this model will be more scalable, but receivable. centralized money ". Shark Hung also pointed out a big problem that Cloud Cook has not solved yet, which is the shipping cost with the dependence on delivery applications.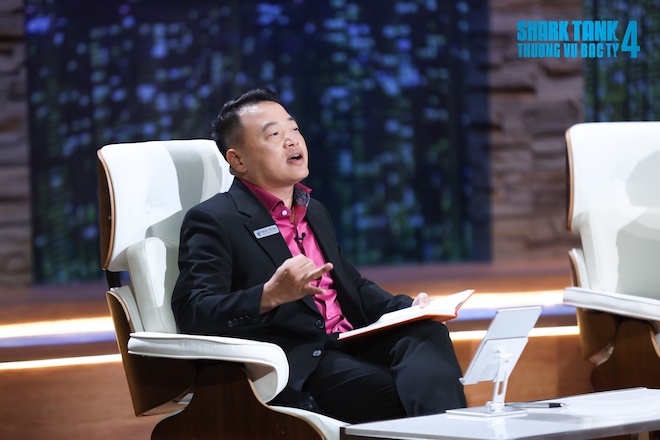 Shark Binh suggested that the startup change the business model so that shark could invest.
And shark Binh said: "I will have to change this model according to the central kitchen model in its own meaning, profit on sales value". If Hoang Tung agrees, shark Binh's ecosystem will support Cloud Cook such as: Livestream sells on social networks, has a delivery application to help reduce costs for businesses. For these contributions, shark Binh offered $ 4 billion for 35%, provided that he switched to a business model that shark advised.
Shark Viet and Shark Hung continue to point out the gaps in the financial problem as well as the business model that Cloud Cook is facing. "With an investment of 900 million dong, revenue of about 2 billion dong, being at a loss and calling investment 4.5 billion for 15%, the financial problem is not reasonable", shark Hung analyzed. Shark Viet also said that Cloud Cook's idea is "a bit romantic".
As the only female shark on the Investment Board, as well as having a successful culinary deal before (King Cua), shark Lien seems to understand Hoang Tung and his business model: "What you are I care that you have created jobs for the majority of the community. Her advantage is that she has a community of tens of thousands of women. Immediately I opened up as much as I could fill up for me ".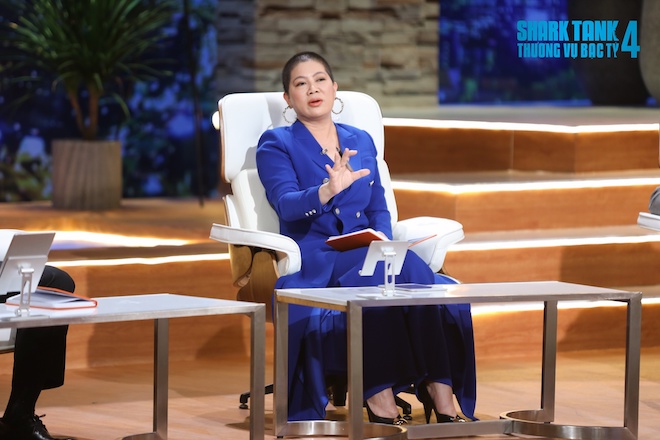 Shark Lien "plays big" when making an investment of 8 billion for 40%.
Hoang Tung himself also realized that the things shark Lien can help Cloud Cook is great, not only money but also value for the community and the ability to expand the model. So. Hoang Tung wants to increase the number of shares he can offer: 4 billion for 20% to be able to call the shark with him. Unexpectedly, shark Lien gave Hoang Tung a double offer: 8 billion for 40%.
To win a potential startup, shark Binh continued to offer 4 billion VND for a 33% stake with many attractive "tricks". If shark Binh has "winter winds" in the ecosystem, shark Lien has a community of women, which can fill the kitchens at Cloud Cook, making the founder confused and confused. After thinking for a while and realizing the shortcomings of his business model, he invited both sharks to build and develop Cloud Cook, depending on the Shark's proportions.
Finally, Shark Binh suggested each shark enter 3 billion for a 20% stake, for a total of 6 billion for a 40% stake. And Hoang Tung accepted this proposal with the desire for both sharks to join "to create something great for Vietnam's F&B industry".
Source: http: //danviet.vn/shark-tank-hai-ca-map-dau-tu-6-ty-cho-startup-bep-tren-may-50202111515236576.h …Source: http://danviet.vn/shark-tank-hai-ca-map-dau-tu-6-ty-cho-startup-bep-tren-may-50202111515236576.htm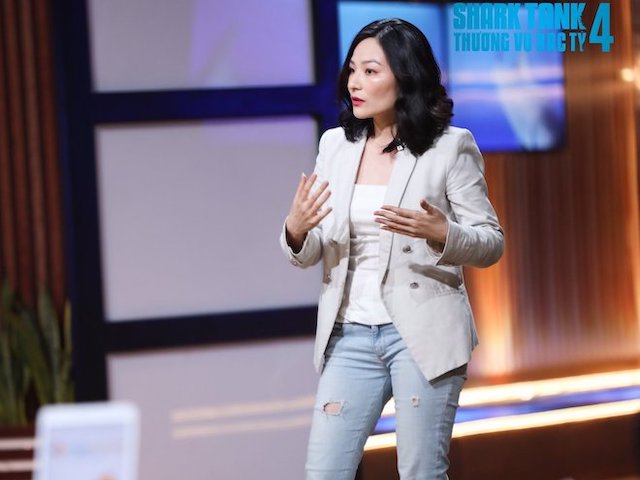 Although commenting on this startup "sassy" in the valuation, shark Binh still made an investment price to compete with shark Phu.
.