Tuesday, September 28, 2021 17:25 PM (GMT+7)
Huawei's rotating chairman Tong Wen said that the 5G network has been "hyped" and may "not necessarily have a 6G network".
During the press conference at the Huawei Connect 2021 event, Dr. Tong Wen – Huawei's Rotating Chairman said that he, along with his colleagues, wrote a book called "6G: The Next Horizon". In it, he was asked to write a preface to the Chinese version of the book. And he said, Huawei certainly envisions 6G but maybe they don't necessarily have 6G.
5G network is not complete, people have talked about 6G network. (Illustration)
Dr. Tong Wen added that, recently, when he talked to Huawei's 6G research team, they said that he was not supportive of their work. Meanwhile, he told them that whether the company achieves 6G depends on how hard they work.
"Of course, I promise them that I will fully support their efforts, by ensuring adequate investment in 6G, so that they can make 6G a reality and establish our leadership. in 6G," he said.
Talking more about the book "6G: The Next Horizon", his preface is "Together and define 6G". He explained, he wrote that because he didn't really know what 6G was yet.
"All questions about 6G are questions that we, as an industry insider, must work together to answer. We are certainly looking forward to working with other industry players. to define 6G in the next 10 years.
In the end, Huawei can answer questions about what makes 6G unique compared to 5G, how much faster 6G will be than 5G, and what application scenarios will be supported by 6G," he said. Tong Wen shared.
In his preface, Mr. Tong Wen also mentioned 4 major challenges facing the industry when jointly researching and defining 6G. According to him, 5G has been politicized and attracted too much attention from different arenas around the world, including government, industry and media. That means the environment Huawei has to explore 6G is quite unfavorable.
"At this point, 6G is still an experimental concept. Therefore, scientists worldwide need to continue to research, analyze application scenarios and define 6G. We need to avoid it. enhance 6G at these early stages. Unfortunately, 5G has been over-hyped, causing 6G to attract too much attention in the first place and may even be politicized," said Mr. Tong Wen. evaluate.
Therefore, he hopes everyone, including the media, can help Huawei create a favorable environment for scientists working on 6G, so that they can focus on their research. , focusing on creating new inventions and focusing on defining 6G together. Here's what they need to deliver compelling 6G by 2030.
Source: http://danviet.vn/tuyen-bo-soc-ve-mang-5g-va-tuong-lai-cua-mang-6g-50202128917230630.htmSource: http://danviet.vn/tuyen-bo-soc-ve-mang-5g-va-tuong-lai-cua-mang-6g-50202128917230630.htm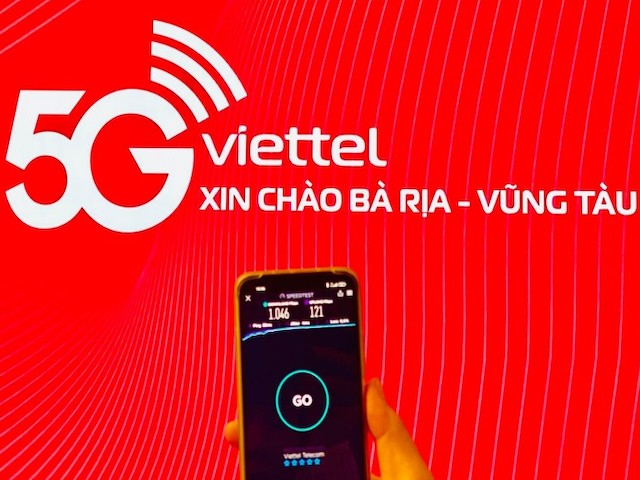 Viettel has just launched a 5G network in Ba Ria – Vung Tau province, becoming the first operator to deploy a 5G network in this province.
.