Sunday, November 1, 2020, 10:10 AM (GMT + 7)
It's a pity that the Vietnam League of Legends star was unable to continue creating miracles.
The final match of the League of Legends (League of Legends) 2020 has officially ended the tournament of 2020 full of surprises. For SofM individuals and Vietnamese audiences, this has been an emotional journey, and perhaps it would have been better if Sunning could win the final. Unfortunately, that didn't happen.
Sunning entered the match with heavenly spirit and the cheering of the home audience. They also picked up a roster familiar to Wukong in top lane for Bin and Shen jungler for SofM. This is the roster that once helped them surprise Top Esports in the semi-finals. However DamWon is a very experienced team, and does not let Sunning lead. They do not attack on the lanes but actively eat large targets like Dragons and Heralds. With a rather sluggish champion, SofM had to wait for his teammates to initiate fights so he couldn't contribute much. However, both sides still play very balanced, not inferior to each other.
The turning point came in the 4th Dragon, when Bin had a rushed fight opening to assist the opponent. At that time, Sunning's lineup was divided into 2 halves, causing them to lack great damage. An erroneous fight made the 4th Dragon belong to DamWon and they had the Fire Dragon Soul. They gradually strangled Sunning and ended the game quickly.
In game 2, Sunning decided to play face-up when bringing out Fiora top lane and Rengar to jungler for SofM. This is a very wise choice because it was used to counter the General Evelynn on DamWon's side. With a card that once made his name, SofM made Evelynn barely do anything, because every time he got his ult he used it to see Evelynn's location and make him unable to play. Command assassin play.
His stellar play held Dragon 4 and destroyed SofM's friends.
Meanwhile, Bin in the top lane with Fiora well taken care of by SofM quickly raised a lot of money. Fiora continuously crushed Ornn's lane, plus this champion's true damage, Fiora gradually became unstoppable in fights. The Sunning roster was unstoppable and after a classy fight with Pentakill for Bin, they ended the game.
The more shine they shine, in game 3, Bin is underneath. Bin used Jax, but Nuguri took a very annoying Kennen card. Bin lost to heavy lane even though SofM had dropped in many times, while Canyon was free to eat all the big targets. That's why Sunning lost the game pretty quickly. However, they had a very good fight in the middle of the game, grabbing Baron and almost overturning. Unfortunately, 10 minutes later, Sunning's support was arrested again when leaving, causing DamWon to have the Baron, and hit back to win the fight, ending the game.
This losing game greatly affected Sunning's mentality in game 4 when they didn't have any cards to play anymore. The lanes often lose so it is difficult for SofM to control big targets, and they are in a hurry in the opening fights and fall into DamWon's trap. Canyon using Kindred has many early kills, making him terribly strong and almost unstoppable. Sunning succumbed easily in this game.
The 3-1 final victory for DamWon also ended SofM and Sunning's miraculous journey. From a team that was only 11th in the Spring LPL, they went up to 3rd in the summer split and are now runners-up. For SofM alone, this is an extremely memorable milestone of the Vietnamese prodigy of League of Legends. With good skills and a wide pool of champions, he can grow even stronger in the future.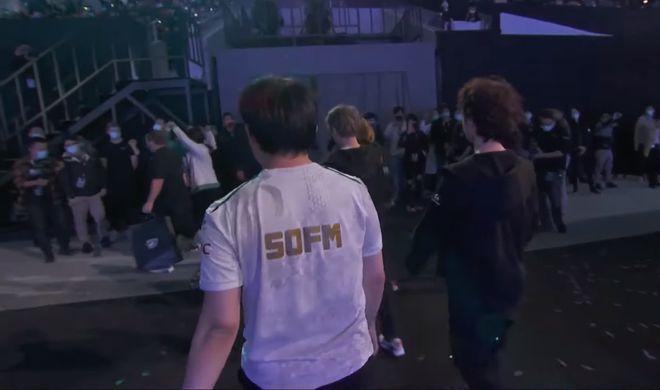 SofM's miraculous journey has officially stopped.
Source: http: //danviet.vn/sofm-khong-the-lam-nen-lich-su-sunning-bi-quat-nga-trong-tran-chung-ket-lmht-5 …Source: http://danviet.vn/sofm-khong-the-lam-nen-lich-su-sunning-bi-quat-nga-trong-tran-chung-ket-lmht-5020201111082238.htm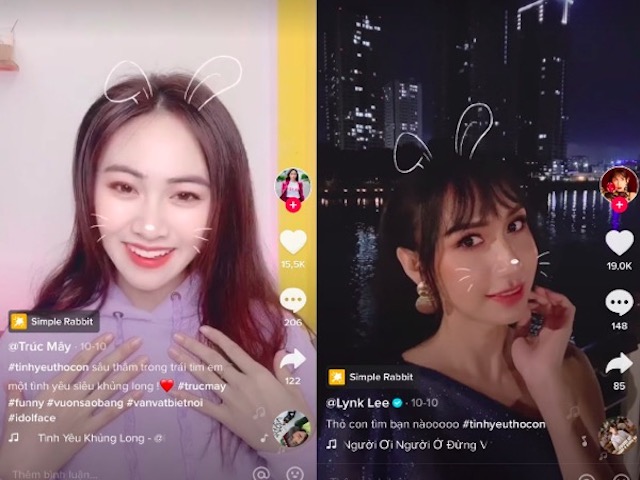 In addition to the trends that have not cooled down, TikTok users continued to have the opportunity to witness the …
.