Tuesday, August 10, 2021 17:00 PM (GMT+7)
Sony has just introduced the SRS-XP500 speaker line with Mega Bass sound technology and integrated LED lighting.
The Sony SRS-XP500 features a newly developed X-Balanced driver in an elongated shape. Thanks to such an improved driver, the manufacturer says it delivers stronger sound with less distortion, helping listeners feel richer and clearer sound.
Portable speaker SRS-XP500.
Featured is the described Mega Bass feature that boosts the bass of the speaker, delivering deeper and more powerful bass. Combined with the Live Sound mode, users can enjoy music reproduced like a live event with a buzzing surrounding atmosphere.
In addition, the two front tweeters (treble speakers) combined together will complement the sound in Powerful Party Sound mode. This portable speaker also has built-in microphone and guitar inputs. And yet, depending on how the user places the speaker standing or lying, a sensor on the speaker will optimize the sound accordingly.
The speaker is integrated with a fast charging mode (10 minutes of charging for 80 minutes of music playback) and Battery Care Mode battery life protection feature. After each full charge, the speaker can play music continuously for 20 hours, according to Sony's announcement.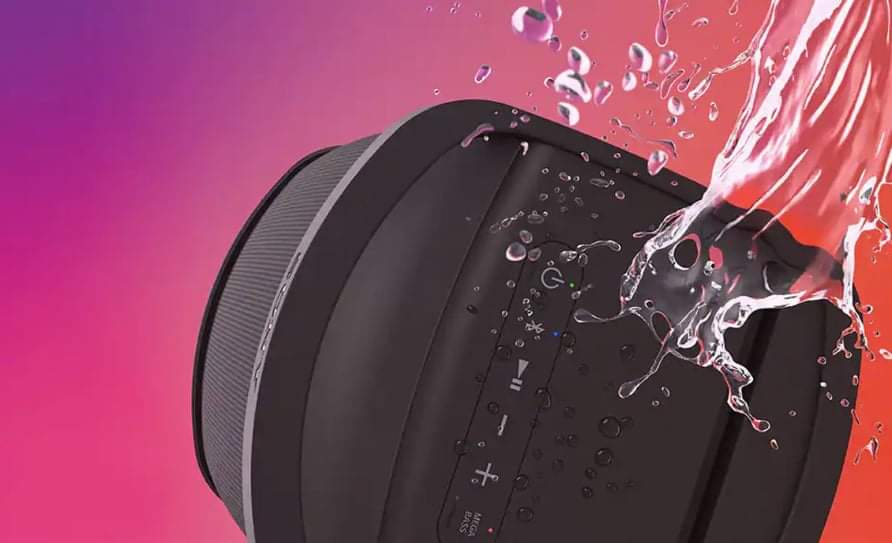 IPX4 waterproof technology is integrated on the SRS-XP500.
The device can play music through the USB interface when you want to use an external source, as well as it can be charged via the USB port when it needs to be reverse charged for other devices.
SRS-XP500 is equipped with Bluetooth wireless connection protocol, so users can pair the speaker directly with devices that support this protocol to play music. Party Connect mode when activated will be able to connect up to 100 compatible speakers to synchronize music and lighting.
The SRS-XP500 series is also compatible with the Sony | . app Music Center and Fiestable. Thanks to that, users can choose playlit from Sony | Music Center, suggest the next song, change lighting patterns and sound modes from the dance floor. Particularly Fiestable supports karaoke functions, including Voice Changer and Echo, adding DJ control and sound effects section.
The product has a reference price of 10 million VND, currently includes 1 accompanying microphone worth 1 million VND.
Source: http://danviet.vn/sony-gioi-thieu-loa-di-dong-pin-20-gio-co-dan-den-led-xap-xinh-theo-nhac-50202…Source: http://danviet.vn/sony-gioi-thieu-loa-di-dong-pin-20-gio-co-dan-den-led-xap-xinh-theo-nhac-5020211081712138.htm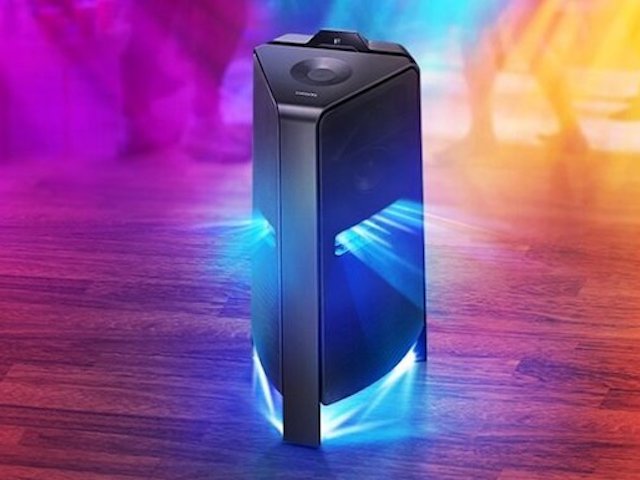 Especially, users can merge up to 10 such speakers into an even more "terrible" sound system.
.