Friday, May 14, 2021 12:20 PM (GMT+7)
This second year of COVID-19 leaves many people still working remotely, bringing with it many challenges.
The first year of COVID is over. Although we have made certain achievements in epidemic prevention and control, there are still many challenges ahead. As businesses and organizations gradually adapt to the new normal, the lessons of 2020 have helped us redefine the future of work.
According to Mr. Santhosh Viswanathan – Vice President and CEO of Intel Asia-Pacific (APAC), for many people, working is no longer coupled with having to go to the office, instead it is simply simply. is to complete the assigned work. At the same time, organizations or companies are also gradually moving to a flexible working model, for example, one human resource department can work remotely while others come to the office when they need to work as a team.
When working remotely, the quality of work is measured by efficiency.
At the beginning of the pandemic, workers had to manage to work from home with available laptops, while their children and other family members also needed computers for online learning, leading to boom of home office models across the globe. Accordingly, the revenue of personal computer (PC) manufacturers also grew strongly (by 13.1% in 2020) influenced by the trend of working from home, remote learning and consumer demand. increased despite the scarcity of global supply.
"Before the pandemic, many companies were looking to leverage digital tools to help employees work more flexibly and mobile. In conversations with customers and partners across the APAC region, we've seen that that many leaders consider long-term investment options, as evidenced by their greater interest in initiatives that improve employee experience and productivity (44%), automation tools (43%) and cloud service (41%) ", said Santhosh Viswanathan.
However, business leaders realize that using universal devices is only a temporary measure. The idea of ​​working from home with a ubiquitous Wi-Fi connection is rolling out, and IT (information technology) managers are also discovering that, for an increasingly distributed workforce, Suboptimal device use reduces employee productivity and increases security risks to the organization.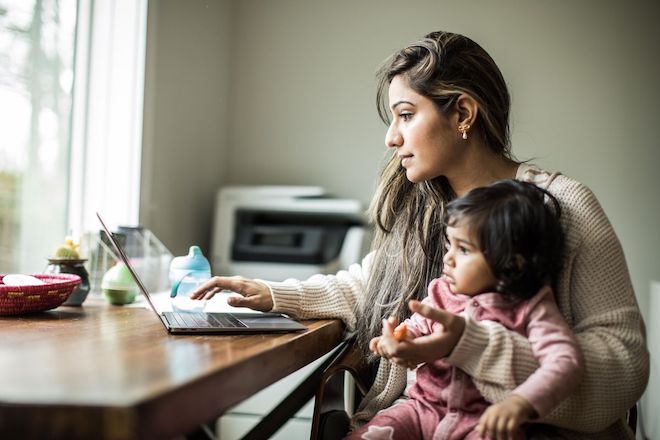 Experts have pointed out the many challenges of working remotely, especially in terms of security.
According to Mr. Santhosh Viswanathan, in terms of creativity or production, specialized enterprise computing platforms like Intel vPro can bring high efficiency to enterprises right out of the factory. Currently, some organizations tend to use universal equipment to try to save costs. These devices suffer from a number of limitations such as the lack of built-in hardware security tools, which are highly focused on enterprise environments and are often included in enterprise computing platforms.
Of course, popular devices can still install additional security solutions to prevent risks to some extent. However, once these auxiliary tools are installed, common devices will operate slower, affecting work productivity and internet connection quality, especially if users need to connect to the local network separately. of the company.
In addition, thanks to improved video quality and the development of artificial intelligence, employees who regularly meet online say that improvements in new processor technology have brought practical benefits in terms of performance. work like enhanced app performance, faster login, reduced background noise during video calls, or simply increased battery life. Thunderbolt 4 and the next generation of Wi-Fi, also known as Wi-Fi 6, relieves users' worries about connecting via peripherals, significantly increasing connection speeds.
At the same time, business devices are often designed for longer durability. Spare parts can be supplied for a longer time than most common appliances. Extended warranties and support ensure workers can resume work after just a few hours of interruption to add or replace components.
IT management professionals also have good reason to be concerned about their ability to adequately support home-based workers. Since the outbreak of the pandemic last year, INTERPOL (International Criminal Police Organization) has seen a marked shift in cyber attack targets: From individuals and small businesses to corporations now large, government and critical infrastructure.
Therefore, Mr. Santhosh Viswanathan said that security needs to be integrated into the PC platform right from the hardware. Advanced security and hardware threat detection can go hand in hand with security software to protect employees and company data from new risks such as ransomware and cryptomining. cryptomining malware).
"As we move forward in 2021, business leaders need to have a clear view of how to set up their organizations for success and invest in solutions to create synchronous efficiency for businesses, to ensure that workers can work efficiently and safely anywhere," recommended Mr. Santhosh Viswanathan.
Source: http://danviet.vn/doanh-so-pc-tang-manh-va-nhung-thach-thuc-khi-lam-viec-tu-xa-50202114512183384…Source: http://danviet.vn/doanh-so-pc-tang-manh-va-nhung-thach-thuc-khi-lam-viec-tu-xa-50202114512183384.htm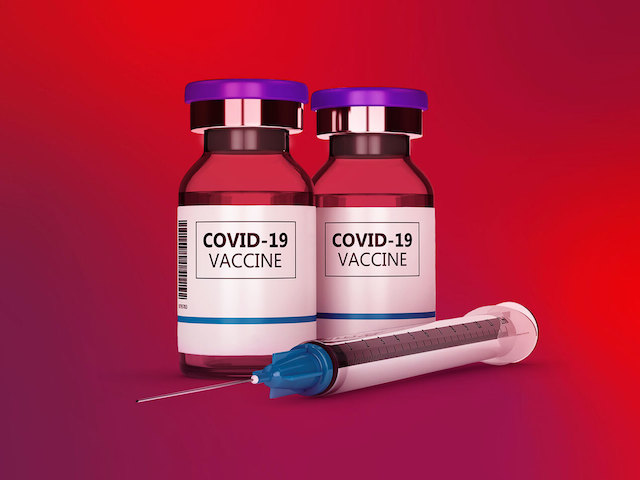 Scammers are continuing to take advantage of the disease theme, specifically COVID-19 vaccination, to attack…
.