Wednesday 14/10/2020 06:00 AM (GMT + 7)
The iPhone 12 offers upgrades that iFan can be proud of, especially when compared to rivals Android.
The upgrades on the iPhone 12 come as no surprise to the faster A14 Bionic chip, the alluring iOS 14, powerful 5G capabilities, the LiDAR camera that elevates the AR experience, and more.
A14 Bionic – the world's first 5nm chip
The A14 Bionic is a chip manufactured by TSMC based on a 5nm process with 11.8 billion transistors inside, much higher than the 8.5 billion transistors found on the 7nm A13 Bionic on the iPhone 11 series. A14 Bionic's semiconductors are approximately 173 million per square millimeter, compared with the 96.5 million transistors per square millimeter of the previous chip, and a 79 percent improvement in performance and energy efficiency.
In terms of design, the A14 Bionic is a 6-core chip with 2 high-performance cores for complex tasks, the remaining 4 cores are designed for general management. The Faster Neural Engine on the A14 Bionic for machine learning consists of 16 cores, double the number of cores in the A13 Bionic. The new chip also has Apple's new quad-core GPU. All of this makes the iPhone 12 the fastest smartphone Apple has ever made.
OLED display
This is the first time Apple has abandoned LCD technology to focus on OLED technology, and all have Super Retina XDR displays – exclusive to the iPhone 11 Pro last year. Although much of the industry has turned to OLED screens many years ago, LCD screens still exist in a number of Apple's recent iPhones, including the iPhone XR and iPhone 11.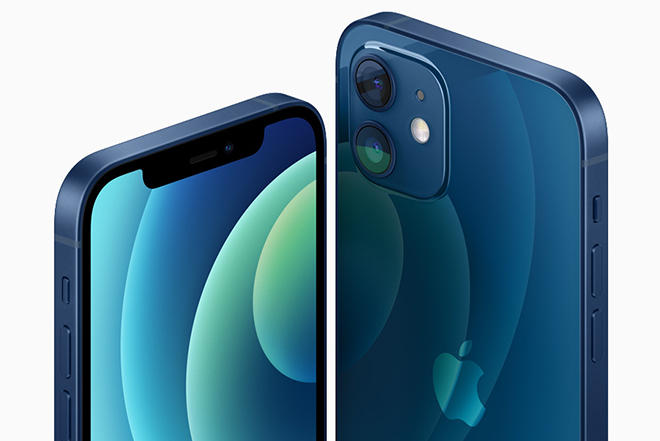 OLED displays offer a number of advantages over LCD. For example, because each pixel on an OLED screen is individually illuminated, the display can only turn those pixels off when rendering black. That means deeper blacks on all iPhone 12 models, more realistic colors, more vibrations, and sometimes better battery life.
5G connectivity
The four newly launched iPhone models all come with 5G connectivity, but only the Pro versions support Sub 6 GHz as well as faster mmWave, while the iPhone 12 Mini and iPhone 12 models only support the band. Sub 6 GHz. With the mmWave band, the 5G network access speed will be higher but limited in distance as well as obstacles such as walls. As for the Sub 6 GHz band, the access speed is slower but overcomes the limitations like the mmWave band encountered.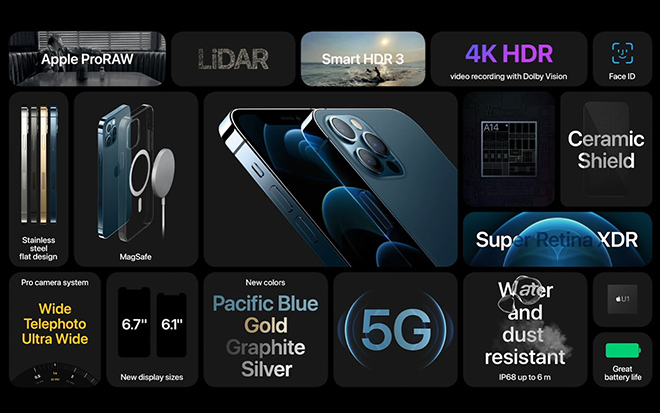 Camera LiDAR
While the iPhone 12 Mini and iPhone 12 models only come with dual camera setups, the iPhone 12 Pro and iPhone 12 Pro Max models feature a triple-camera system combined with LiDAR sensors to detect objects using laser. In theory, the LIDAR sensor allows for a better augmented reality (AR) experience as the iPhone can provide a better sense of the surroundings.
Apple first added a LIDAR sensor to the iPad Pro back in March 2020 and is considered quite advanced technology, but built in preparation for future software. It takes more time to see if Apple can make a breakthrough for LiDAR after the launch of the iPhone 12.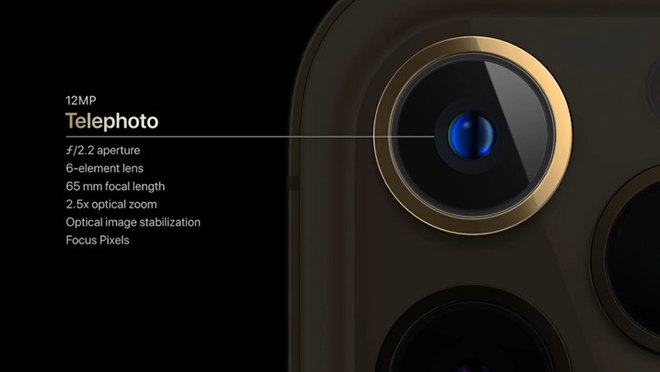 Speaking of cameras, it's impossible not to mention that the iPhone 12 has improved Deep Fusion image processing, better Night Mode photos and Smart HDR system brings better overall quality.
Get MagSafe back
Apple removed the MagSafe magnetic power cable from its MacBook lineups, but the Apple-branded magnetic charging technology is back with the iPhone 12 series. Basically, MagSafe will be equipped with magnets to help users. Aligning your phone is easier when placing it on a wireless charging plate.
Source: http: //danviet.vn/diem-danh-nhung-tinh-nang-sat-thu-iphone-12-giup-ifan-khong-con-phai-tui-than -…Source: http://danviet.vn/diem-danh-nhung-tinh-nang-sat-thu-iphone-12-giup-ifan-khong-con-phai-tui-than-50202014105592487.htm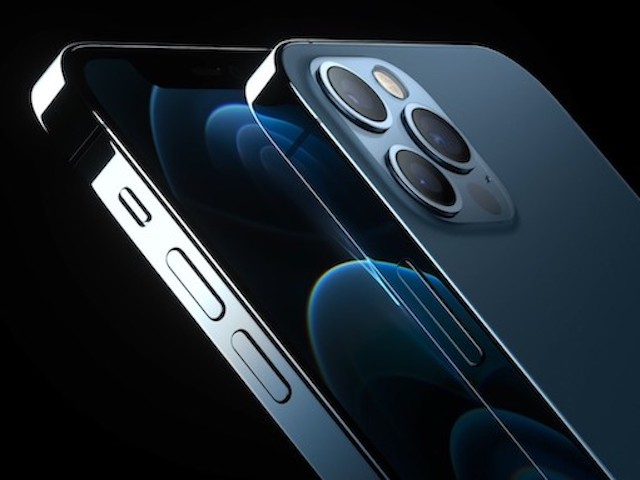 According to many sources, Apple will introduce up to 4 iPhone 12 versions during this event.
.