Thursday, December 31, 2020 10:12 AM (GMT + 7)
GrabMart application helps consumers not spend time shopping, while traditional small businesses have more opportunities to increase revenue.
Recently, Grab has officially launched the initiative to support small businesses in traditional markets to switch to online business of GrabMart. From there it is possible to reach more new customers, and take advantage of Grab's extensive delivery platform to keep business running in the new normal period.
Although modern retail channels such as supermarkets or convenience stores are on the rise, traditional retail channels such as markets, grocery stores … still maintain a stable level of development.
According to Nielsen data, Vietnam has about 1.4 million grocery stores and 9,000 traditional markets, accounting for 75% market share, with turnover of around $ 10 billion per year.
However, in the context of the COVID-19 pandemic and compliance with epidemic control measures, traditional markets are under pressure to digitally convert to stay operational.
The trend of consumers moving from offline to online is becoming more and more clear, leading to a huge increase in online shopping demand, while traditional small businesses lack the experience, tools and resources for digital transformation.
GrabMart has a wide variety of products and reaches consumers within 1 hour.
From September 2020, Grab has experimented with bringing traditional markets to GrabMart platforms in Da Nang and Hanoi with very positive initial results, with the average daily order volume in December 2020 increasing. 2 times compared with the previous month.
Small businesses can open online stores on GrabMart, thereby reaching a large customer base. Conversely, the driver partner will also have more opportunities to increase income when it is possible to transport passengers, deliver food, deliver goods, and deliver necessities.
Users have an additional option to buy various essentials such as vegetables, tubers, fruits, meat, fish, milk, fresh flowers … from traditional market stalls conveniently, safely and quickly. within 1 hour.
Currently, GrabMart is bringing practical benefits to nearly 100 small businesses at traditional markets in Da Nang, Hanoi and Ho Chi Minh City. Grab aims to increase the number of small merchants in these three cities tenfold by the end of 2021.
Also on this occasion, users can enter promotional code SAMTET to enjoy free shipping with a maximum value of VND 22,000 for all orders from traditional markets placed on GrabMart. from now to the end of February 14, 2021.
Source: https: //kynguyenso.plo.vn/ky-nguyen-so/cong-nghe/ung-dung-giup-tang-doanh-thu-cho-tieu-thuong-ch …Source: https://kynguyenso.plo.vn/ky-nguyen-so/cong-nghe/ung-dung-giup-tang-doanh-thu-cho-tieu-thuong-cho-truyen-thong-958823.html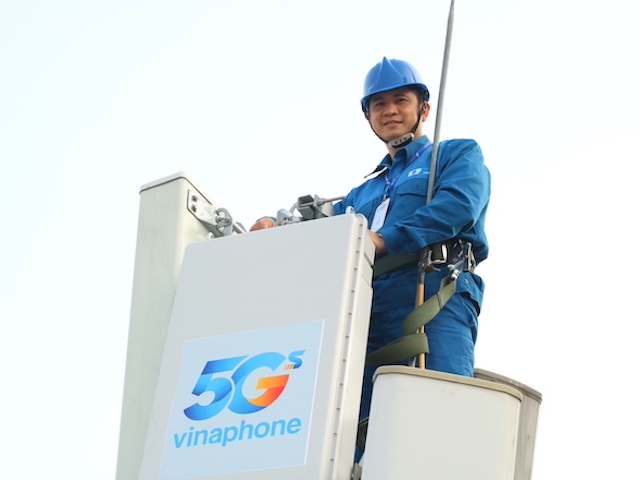 On December 29, VinaPhone and Viettel respectively announced the official broadcast of commercial 5G testing in Thu Duc, …
.