Sunday, November 8, 2020, 15:00 PM (GMT + 7)
The end of the year is the time when fraudsters promote fraudulent tricks to steal users' money. Here are some notes and ways to limit.
The current popular fraudulent trick is to send SMS messages, Zalo messages, Facebook messages … with the winning content, together with a link (link) that requires you to access and log in to your account. Bank for rewards.
Fraud methods
The most common method is to fake a bank website. Specifically, crooks will create websites with the same interface as the bank's website, then send winning messages via Zalo, Facebook … containing a link (link) leading to the fake website.
When the user logs in to the account and enters the OTP, the fraudster will immediately steal the money in the account.
How to limit?
In order to proactively prevent and prevent potential losses and risks, users should be careful not to enter login passwords, OTP codes on websites of unknown origin, or links (links) are not clear. .
Failure to provide account information, including username, password, OTP, message content from the bank to anyone, even if the person claims to be a police officer, investigative agency, or bank member or send the above request via email, SMS, social network …
The Bank never sends links (links), messages in any way or contact users to request service login information, transaction authentication code, or any personal information. multiply in any form.
For the security of your personal information and assets, you should make yourself a habit of changing your bank account password every two weeks, only making online transactions when using WiFi at home or 4G.
Source: https: //kynguyenso.plo.vn/ky-nguyen-so/cong-nghe/ngan-hang-luu-y-cac-thu-doan-lua-dao-qua-zalo-f …Source: https://kynguyenso.plo.vn/ky-nguyen-so/cong-nghe/ngan-hang-luu-y-cac-thu-doan-lua-dao-qua-zalo-facebook-948733.html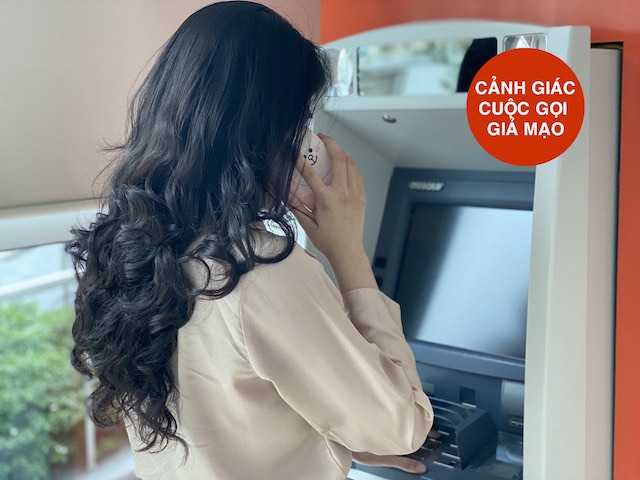 A woman in Hanoi recently went to the agency to report being cheated by 13 billion after receiving a phone call …
.