Thursday, 11/12/2020 19:45 PM (GMT + 7)
Security problems of IoT devices (Internet of Things) have been, and will not be, happening.
At the International Conference and Exhibition on Cyber ​​Security and Safety 2020, Mr. Bill Feng – senior expert on network security solutions and data security of Huawei Carrier BG shared on how to protect smart cities using IoT platforms.
According to Bill Feng, with the acceleration of 5G network deployment, Internet of Things (IoT) application scenarios have arrived. Along with that, these scenarios increasingly require low latency and high reliability. Currently, not only many smart home devices are connected to the Internet, but also smart cities have many applications such as smart street lights, smart parking, smart traffic, … has smart factories, smart wearables and smart watch readers.
The development of 5G networks will bring security risks. (Artwork: Internet)
He leads a project from IDC that the number of IoT devices worldwide will reach 41.6 billion by 2025. And GSMA forecasts that the global IoT market will reach $ 900 billion in revenue in the next five years, almost 3 times higher than in 2019. GSMA's IoT development map shows that NB-IoT or LTE-M IoT has been rapidly deployed in most regions of the world.
With the rapid development of such IoT applications, Mr. Bill Feng warned that the security problems of IoT have been, are and will not stop happening. "The media has reported many IoT incidents, such as the Stuxnet virus, the Ukraine grid problem and the loss of Internet connectivity in East America due to the Mirai virus infecting a large number of cameras. In 2019, many smart door locks have also been found to have security vulnerabilities. Attackers can use the vulnerabilities to open doors and break into homes remotely, "he cited.
According to him, IoT security threats come from terminals, transmission lines, platforms / clouds, and applications. IoT devices often have low cost requirements, the deployment environment is also very complex, and even deployed in the field leads to great risks. A device may present risks such as identity emulation, software or firmware replacement, remote control and illegal removal. Due to the large number of IoT devices on the live network, carriers' networks are at risk of a DDoS attack.
"To prevent IoT risks, we recommend that terminals, transmission lines, and IoT platforms be protected and continuously perform O&M (operation and maintenance – PV) of network security", he said. Bill Feng said.
Due to low power consumption and low cost requirement for IoT devices, simple security solutions are also used on these devices. In such cases, devices are easily attacked by hackers and hijacked to form botnets, launching DDoS attacks, leading to network crashes and service interruptions.
Therefore, Bill Feng recommended that the network of carriers, especially wireless base stations, must be able to resist DDoS attacks. Traffic control based on service priority and congestion is an effective way to reduce the risk of a DDoS attack.
"Ensuring IoT security requires joint effort and cooperation of all stakeholders: Government regulates IoT security through legislation; organizations standardizing and developing industry standards and specifications; carriers build and maintain secure and flexible networks; equipment suppliers that provide safe and reliable products and equipment based on standards; and service providers ensure service platform security and protect user privacy. We believe that IoT security will be effectively secured through joint efforts and cooperation across the industry, "said Bill Feng.
Source: http: //danviet.vn/mang-5g-bung-no-va-hang-loat-rui-ro-bao-mat-khoa-cua-cung-co-the-bi-hack-50202 …Source: http://danviet.vn/mang-5g-bung-no-va-hang-loat-rui-ro-bao-mat-khoa-cua-cung-co-the-bi-hack-50202012111943258.htm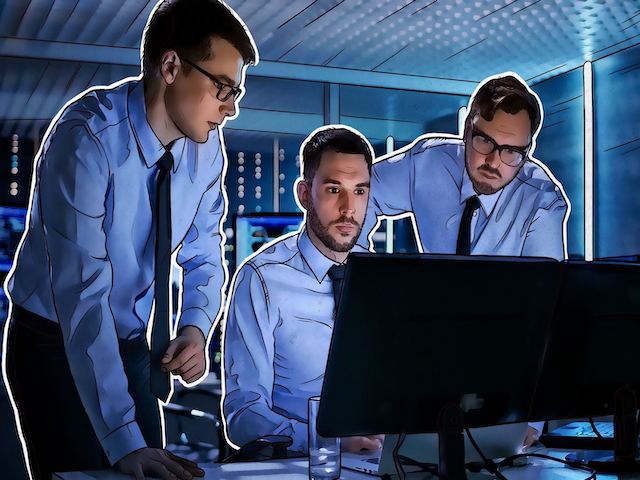 The past few years have shown the heavy and costly consequences of cyber attacks, such as the $ 81 million theft from …
.