Thursday, December 31, 2020 12:35 PM (GMT + 7)
With short clips bringing a feeling of surprise to viewers, Linh Barbie has just been honored with the category # ReactMasterS3.
After nearly a month of launching, the TikTok Master season 3 creative contest has just ended. TikTok said the contest attracted more than 477,000 participants from the user community, reaching 2.9 billion views on this social networking platform. With carefully invested content and different ideas, the 7 winners have conquered the judges and the user community to bring valuable prizes.
Linh Barbie currently has more than 14.1 million followers on TikTok.
Specifically, Viet My, Attorney Ha, Vinh Tran, Nguyen Hoang Vinh, Linh Barbie are 5 content creators who won at TikTok Master this year. In addition, the title TikTok Live Master was also awarded to the two creators Thanh Y Vo and Moca with the most impressive livestreams of the contest.
The organizers evaluate each contest is imbued with the individual mark of the creators, making the user community surprised by the content in 5 categories: Observe with # TalentMasterS3, useful as # TutorialsMasterS3 , practical in # LifeMasterS3, surprise with # ReactMasterS3, excited by # eSportsMasterS3.
The contest also attracted attention thanks to the jury with many favorite Vietnamese artists. As one of the artists accompanying TikTok Master this year, supermodel Vo Hoang Yen said: "What makes Hoang Yen most excited about this competition is your infinite creativity. You are not only creative to assert your own talent but also to transmit positive energy to the community ".
Source: http: //danviet.vn/co-gai-co-10-trieu-nguoi-theo-doi-dau-tien-tren-tiktok-vua-duoc-vinh-danh-5020 …Source: http://danviet.vn/co-gai-co-10-trieu-nguoi-theo-doi-dau-tien-tren-tiktok-vua-duoc-vinh-danh-502020311212363460.htm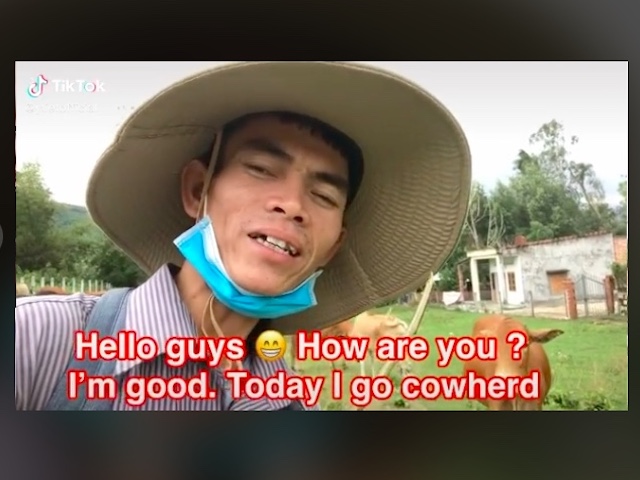 This guy became famous overnight after posting a cowherd video and said, "I wish you …
.