Friday, September 24, 2021 08:36 AM (GMT+7)
Astronomers have discovered the Per-Tau Shell, a giant void lurking between the constellations Perseurs and Taurus, in the Earth-containing galaxy.
According to Science Alert, it's a spherical void 700 light-years away, surrounded by dense molecular clouds of dust and cold gas, where stars form.
Map of the galaxy containing the Earth Milky Way showing the location of the hole – Photo: ESA/CfA
According to a team led by astrophysicist Shmuel Bialy from the Harvard-Smithsonian Center for Astrophysics (CfA), there are two theories leading to the formation of the galaxy "hole".
First, a powerful supernova broke out of the core of a bubble-like structure, ejecting gas so forcefully that it created a pore formation. Second, a series of ancient supernovas that appeared within millions of years have gradually carved out this region of space.
The Per-Tau Shell, or fully known as the Peseur-Taurus Supershell, has been discovered in the massive data store of Gaia, the ESA's (European Space Agency) space mapping satellite.
Initially, the scientists focused on the dense area of ​​surrounding molecular clouds, only to accidentally discover the hole. The estimated time it was formed is about 6-22 million years ago, which is quite "new" because that time period is only a moment in the history of the universe.
The study has just been published in The Astrophysical Journal Letters.
Source: https://nld.com.vn/khoa-hoc/thien-ha-chua-trai-dat-bi-thung-lo-lon-202109240751391.htmSource: https://nld.com.vn/khoa-hoc/thien-ha-chua-trai-dat-bi-thung-lo-lon-202109240751391.htm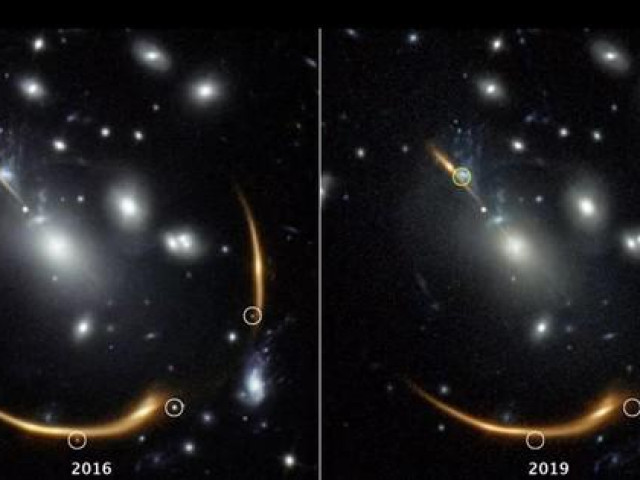 Researchers predict that, in 2037, the universe will have a supernova explosion like the one we once experienced.
.