Monday, June 28, 2021 19:10 PM (GMT+7)
On June 25, the Pentagon finally released a much-anticipated "UFO report" that had no way of showing that extraterrestrials were responsible for the incident. More than 140 encounters of unidentified phenomena (UAP) by US Navy pilots.
Unidentified flying object captured by a US government official in 1957.
Even so, the report points out that "most reported UAPs can represent physical objects." And of the 144 UAP reports from 2004 to 2021, only one could be identified with "high confidence", the object turned out to be a large, deflated hot air balloon. .
The report is the result of the Fiscal Year 2021 Intelligence Authorization Act, in which the US Senate Intelligence Committee called for an investigation into UAPs. And on December 21, 2020, when the bill is enacted, the director of national intelligence and the secretary of defense have 180 days to present a report to the committee. The six-month period expired this month.
While the UAP sightings examined varied widely, the report authors said, they found some patterns around the UAP's size, shape, and especially repulsion. In 18 sightings, "observers reported unusual movement patterns or flight characteristics of the UAP," the report said. For example, some UAPs appear to be "stationary in the wind overhead, moving against the wind, maneuvering suddenly, or traveling at considerable speeds with no apparent means of propulsion."
Some of these strange flying features were seen in three videos of UFO sightings released by the US Navy in April 2020. Those video clips – dubbed FLIR, GOFAST and GIMBAL – show what looks like a spacecraft traveling at supersonic speeds with no apparent propulsion, Live Science previously reported.
In a video released in May 2020 by a UFO documentary filmmaker, a spherical UFO hovering in mid-air slams to the sides before seemingly plunging into the ocean. The Pentagon confirmed the video was authentic and was taken by the US Navy.
To address diverse incidents, the report authors identified five potential types of UAPs: airborne turbulence, such as birds, balloons, and recreational drones; natural atmospheric phenomena, such as ice crystals that can produce infrared or radar signals; U.S. government classification programs; foreign adversary systems (technology released by governments such as China or Russia, or some NGO); and an "other" recycle bin.
Despite the long-awaited report, it is only nine pages long, provides public details about the UAP, and does not confirm an alien presence.
Source: https://tienphong.vn/bao-cao-ve-dia-bay-duoc-mong-doi-tu-lau-cuoi-cung-da-duoc-cong-bo-post13499…Source: https://tienphong.vn/bao-cao-ve-dia-bay-duoc-mong-doi-tu-lau-cuoi-cung-da-duoc-cong-bo-post1349909.tpo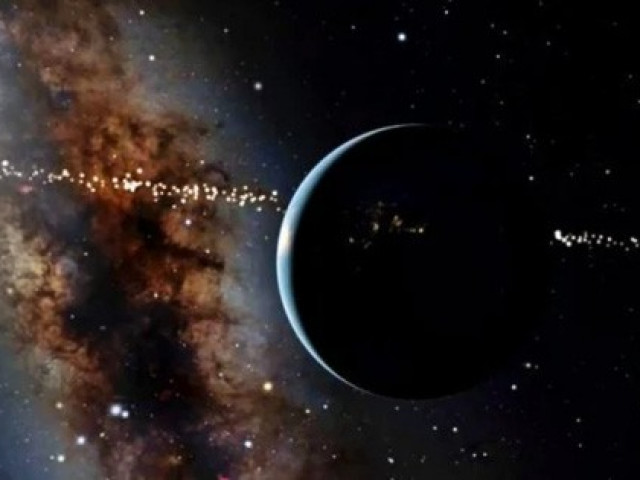 A group of American scientists insists that Earth people are not the only species in the universe with the ambition to find…
.