Tuesday, April 6, 2021 08:16 AM (GMT + 7)
A line of seemingly random characters, like a mysterious code, was suddenly posted on the social network account of the US Strategic Command – which was in charge of the combat force using nuclear weapons. . The online community has been extremely confused, and even some people are worried. However, the truth is very different from what people think.
US Strategic Command (USSTRATCOM) is in charge of all US nuclear weapons combat forces. So, when a line of code appeared on their Twitter account, everyone was curious, or worried, what was going to happen.
That mysterious line contains characters that have nothing to do with anything: "; l ;; gmlxzssaw".
Some netizens have speculated that the agency must have accidentally posted its nuclear code online.
No one understood it, but immediately, thousands of people clicked the "like" button and shared it. Anyway, there are times when the whole world will know the "nuclear code" of the US like this.
The mysterious tweet that many people think is the nuclear code. Photo: Twitter.
Someone thought it was nice that a cat happened to run through the keyboard of the USSTRATCOM headquarters. And those who are skeptical believe that this is a secret message to send to a secret person or force, for example extraterrestrials.
Not long after, the tweet was deleted, and USSTRATCOM posted an alternate tweet: "Sorry for any panic. Please ignore that post ".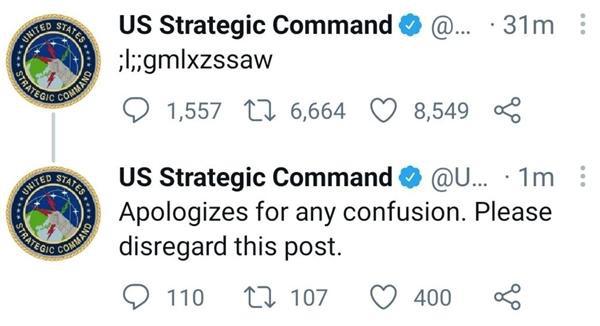 USSTRATCOM then apologized for the "encrypted" line. Photo: Twitter.
But to clarify the matter, USSTRATCOM finally explained to the media that the culprit that caused this was not a top hacker, but a … child.
Their announcement read: "The USSTRATCOM Twitter manager, while working remotely, left the USSTRATCOM's Twitter account open for a moment without noticing. So, his little kid took advantage of the situation right away and started playing with the keyboard. Then, unintentionally, posted that tweet ".
The USSTRATCOM also explained that nothing "nefarious" happened.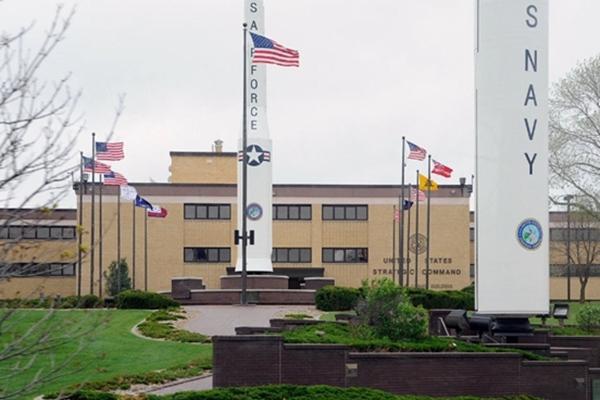 USSTRATCOM was in charge of the US nuclear combat forces. Photo: Public Domain.
Netizens are both funny and… disappointed, because it turns out that the tweet is not a top-secret message as they thought. Many people write comments like:
"Luckily that kid doesn't know the nuclear code."
"But I tried to decode that text, and decoded it into:" The plan to attack the R wing ".
Source: https: //hoahoctro.tienphong.vn/su-that-dang-sau-dong-mat-ma-bi-an-ma-co-quan-phu-trach-vu-khi-ha …Source: https://hoahoctro.tienphong.vn/su-that-dang-sau-dong-mat-ma-bi-an-ma-co-quan-phu-trach-vu-khi-hat-nhan-my- dang-len-mang-post1324759.tpo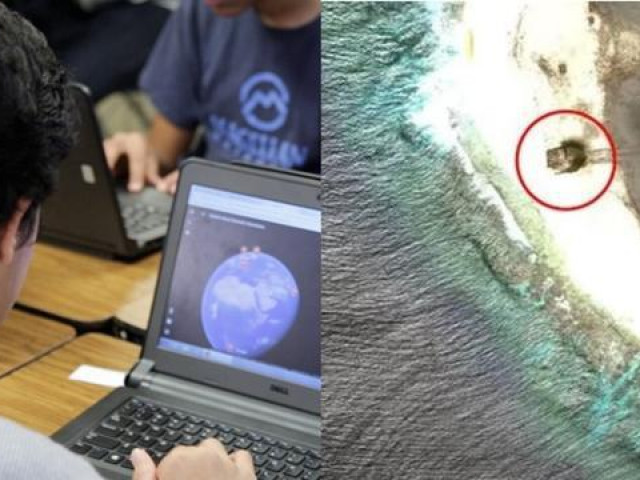 Via Google Earth, a netizen noticed a "strange point of impact" in one of the most isolated islands …
.