Thursday, April 8, 2021 16:30 PM (GMT + 7)
If this bill is passed, the US government will spend heavily to raise the level of technology in this country when it wants to compete with China.
The U.S. Senate Trade Committee will hold a hearing on April 14 on a bipartisan measure to advance U.S. technology research and development efforts in an effort to address competition. Chinese paintings.
The US government faces a strong decision to contain Chinese technology.
The bill, "The Endless Border Act" was first proposed in 2020, calling for $ 110 billion over five years to boost US technology efforts and being proposed by Democratic Senator Chuck Schumer. and Republican Senator Todd Young agrees.
Senate Trade Committee Chairman Maria Cantwell said in a statement that the hearing "would address potential actions to strengthen the US innovation ecosystem, including increasing research funding by National Science Foundation; developing and diversifying the system of science, technology, engineering and mathematics (STEM); improve technology transfer; and investing in regional innovation hubs. "
Schumer said last month that many of the committees will have bipartisan law hearings and reviews "designed to enhance America's competitiveness and counter the growing economic threats they have. we have to face it globally, especially from the Chinese government ".
Schumer also wants to change the law to promote US production of semiconductors. Both proposals could bring the government's money out to $ 200 billion.
To implement the new strategies, the government could spend up to $ 200 billion.
The hearing will include Kelvin Droegemeier, head of the White House Science and Technology Policy Office under President Donald Trump; Marie Lynn Miranda – Director of the University of Notre Dame, and others.
Sources said the commission may hold a separate hearing in late April to debate the legislative language.
The Senate Foreign Relations Committee is also working on laws that address strategic competition around the world with Beijing. The aides said the panel hopes to finalize a draft of the measures this week before starting next week's voting.
Source: http: //danviet.vn/my-mo-phien-dieu-tran-ve-du-luat-cong-nghe-chong-lai-trung-quoc-50202184162816 …Source: http://danviet.vn/my-mo-phien-dieu-tran-ve-du-luat-cong-nghe-chong-lai-trung-quoc-50202184162816005.htm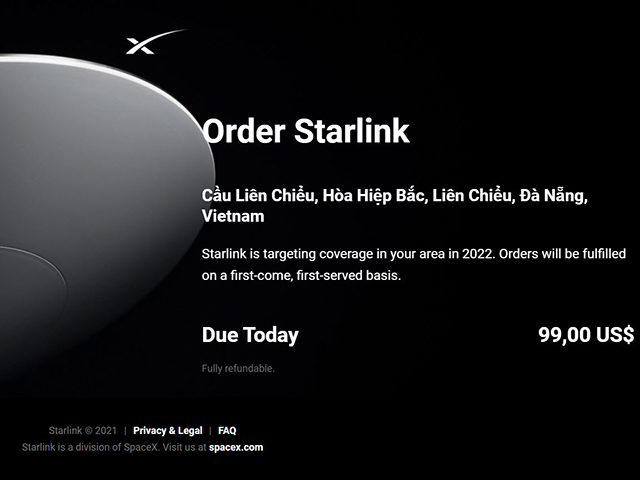 Starlink, SpaceX's satellite internet service owned by Elon Musk, is getting the attention of the community, including …
.