Friday, July 16, 2021 20:11 PM (GMT+7)
Clearing memory can help iPhone run much more smoothly, while freeing up valuable space.
If your iPhone is running low on storage space, you don't need to buy a new one. The tips below may help.
In the iPhone there is a memory that is a mysterious "Other" – "Other" storage. If your iPhone has run out of memory and you've manually freed up space, go to this category.
The "Other" section is a composite corner of iPhone storage, where things like system files and Siri voices can be stored, including caches. Cache stores the elements of the application or web page so that they can load faster the next time the user uses them.
iPhone 12.
The cache collects data when the user browses the web, downloads a video or movie, and when sending a text message with an image or video. In apps like Google Maps and Chrome, cached data also eats up a lot of space.
To check, go to Settings > General > iPhone Storage. Here, after waiting a few seconds, users will see a color bar chart of categories taking up storage space on iPhone. The unusual storage is the gray area at the far right of the graph.
The easiest way to clean iPhone is to reinstall iPhone. However, this will delete a lot of data that has not been backed up. Here are some more effective measures.
App offloading
Not to be confused with app deletion, app offload means that the app is removed from the device but all data is retained and used when the user decides to reinstall the app.
To offload an app, go back to iPhone Storage and tap the app, then tap Offload App.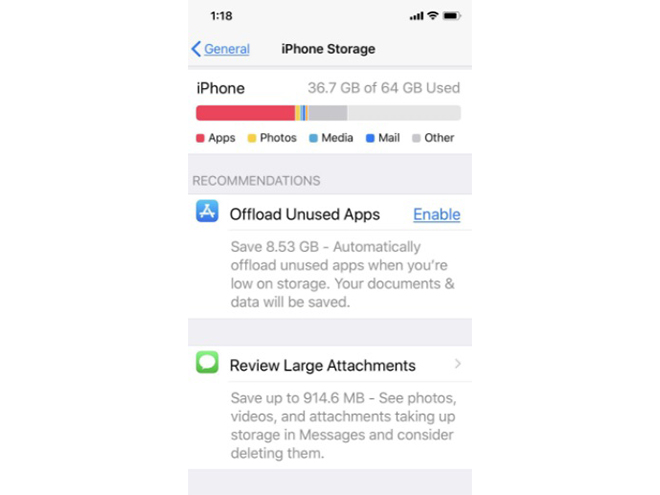 Illustration.
Next, in the iPhone Storage section, there is a list of apps with a number next to each name indicating the memory it uses. iPhone users can see an overview of which applications are taking up memory, thereby reducing the load on the corresponding application.
Clear Safari Cache and Close Tabs
If you use Safari regularly, iPhone will store web history and unnecessary data. To clear the Safari browser cache, go to Settings > Safari and Clear History and Website Data.
Closing tabs also frees up memory and keeps the device running more smoothly. Users can also manage how often Safari closes open tabs by going to Settings > Safari > Close Tabs. Alternatively, users can continue to manually close tabs or let Safari close tabs that haven't been viewed for a day, a week, or a month.
Stop storing text permanently bản
By default, iPhone stores all the text messages a user sends and receives… forever. This is very convenient if you need to look up a conversation, but it is very detrimental when this amount of data accumulates over the years.
To prevent iPhone from saving messages forever, open Settings and tap Messages, select Message History and tap Keep Messages. Next, change the option from Forever to 30 days (30 Days) or 1 year (1 year). Then the screen will have a pop-up to ask if the user wants to delete the older messages, tap Delete to do so.
Source: http://danviet.vn/day-la-cach-tang-toc-cho-iphone-nhanh-nhat-it-nguoi-biet-50202116720122460.htmSource: http://danviet.vn/day-la-cach-tang-toc-cho-iphone-nhanh-nhat-it-nguoi-biet-50202116720122460.htm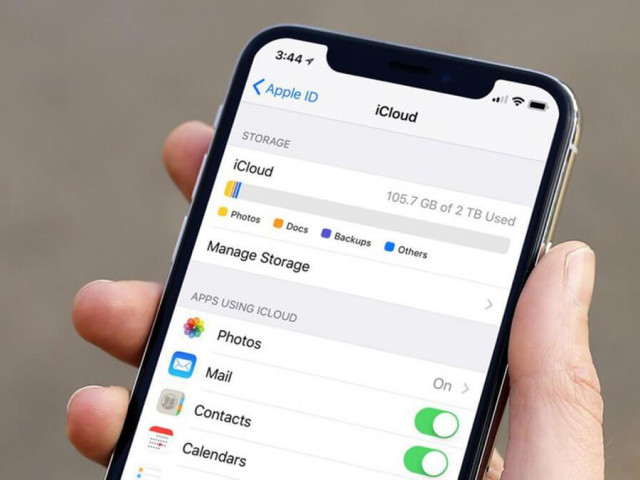 Backing up data regularly is the best way to minimize possible risks when using iPhone or…
.