Tuesday, December 15, 2020 1:30 PM (GMT + 7)
The ranking of Singapore's top 10 tech startups – Grab's home town, recently announced by LinkedIn, attracts a lot of attention.
LinkedIn, the world's largest recruitment and business connection website, has revealed a list of 10 startups in Singapore – home to popular startups like Grab, Trax, Sea, Lazada, … Not just for many years. position as the most competitive economy in the world according to the ranking of the Institute of Development Management (IMD) in June 2020, Singapore is also the starting point of a series of cult startups.
Singapore's Top 10 Startups chart reveals potential startups that have maintained impressive growth amid the difficulties of COVID-19. (Illustration)
GoBear
Year of establishment: 2014
GoBear is the first and only Asia's first and only integrated, objective and integrated search engine (meta-search engine) for insurance and banking products. In May, GoBear raised $ 17 million to expand the provision of personal financial services in Asian markets.
The company is also on track to expand partnerships with companies such as Union Bank, Mambu and CredoLab to focus on lending services in Asia, sending the company strong despite the near-term staff cuts. here. GoBear has also partnered with insurance company Chubb to address the needs of remote manpower in Singapore with specialized insurance packages.
Zenyum
Year of establishment: 2018
Zenyum offers a transparent braces solution with a fixed list price of just 37 million dong. This solution saves up to 70% of the cost of transparent braces compared to other brands on the market (with prices ranging from 70 – 190 million VND), thanks to the combination of remote medical assistance technology combined. with support and consultation from reputable dentists from Zenyum partner clinics, and manufacture of braces based on 3D printing and CAD (Computer Assisted Design) technology.
In 2019, Zenyum raised $ 13.6 million from Series A funds from investors such as RTP Global, Sequoia India and TNB Aura to expand into Asia. The startup is currently available in Singapore, Hong Kong, Malaysia, Thailand, Indonesia, Taiwan and Vietnam.
Zenyum's transparent braces offer up to 70% savings compared to other transparent braces on the market.
Launched in Vietnam not long ago, Zenyum has brought the opportunity to improve smiles for thousands of customers through cooperation with reputable clinics in Ho Chi Minh City, Hanoi, Da Nang, Da Lat, Vung Tau, Can Tho. From the positive market feedback, Zenyum is not only successfully developing with invisible braces, but also developing a new product portfolio called "Smile Cosmetics" with many Desirable products from the Zenyum Sonic electric brush to the Zenyum Teeth Whitening whitening product.
Shopback
Year of establishment: 2014
On the momentum of e-commerce boom and changing shopping habits during the season, the ShopBack cashback app has recorded record numbers of orders and transactions in countries like the Philippines. ShopBack is on the verge of promoting activities after its launch in the Vietnamese market in August 2020,
Secretlab
Year of establishment: 2015
Standing on the shoulders of the successes of the gaming industry, the rise of e-Sports and the growing demand for home stationery, Secretlab, the gaming chair maker is seeing a series of success. consecutive. Founded by former professional gamers Alaric Choo and Ian Alexander Ang, Secretlab's DNA e-Sports has contributed to a wide recognition of the brand and collaborates with "stalwart" partners like Riot Games and Invictus Gaming. .
Glints
Year of establishment: 2013
Recruitment and HR services platform Glints recently raised up to $ 6.8 million in capital from Series B funds to expand into Vietnam and Hong Kong. More than just a common hiring platform, Glints also focuses on educational and skill-enhancing programs such as online classes, career coaching, and teleworking.
Advance.AI
Year of establishment: 2016
ADVANCE.AI is a company specializing in big data and AI, supporting digital transformation processes, fraud prevention systems, and process automation. Recently, the company has expanded to the Indian playground with 2 offices in Bengaluru and Delhi. In addition, an ADVANCE.AI service for retailers to provide installment payments for online purchases. has attracted an additional number of young people to shop amid the global pandemic.
Find ways to adapt or redirect strategy, so that some startups in Singapore still maintain strong momentum. (Illustration)
Homage
Year of establishment: 2016
Already available in Singapore and Malaysia, the app has a network of connections with over 1,000 nurses and professional health care professionals taking care of the elderly on demand. The need for health care services has grown strongly in the midst of the social disruptions caused by COVID-19, leaving many elderly people at home and in need of care. Understanding the situation, the top leaders of Homage have deducted a portion of their 6-month salary to raise up to S $ 30,000 to honor and support the healthcare professionals of the business.
StashAway
Year of establishment: 2016
StashAway's personal finance and asset management application helping users to invest in stocks and bonds had a good year. The startup raised $ 16 million through Australian venture capital firm Square Peg's Series C fund, and was named the Tech Pioneer of 2020 by the World Economic Forum. Management properties of the application have increased more than 4 times in 12 months (as of July 2020). Currently, the startup has a presence in Malaysia, Thailand, Hong Kong and Arab.
Grain
Year of establishment: 2013
Starting as a group of friends, Grain has now become a comprehensive online delivery platform, renting a cloud kitchen and making a diverse menu with its own team of chefs and deliveries. . During his social break in Singapore, Grain partnered with the Koi milk tea brand to sell a portion of both food and beverages.
Hmlet
Year of establishment: 2016
Hmlet is a co-living business for the largest startup community in Singapore with more than 1,000 houses and 1,000 other homes in Hong Kong. , Australia and Japan. Hmlet in English means a small village or community and this name also expresses a desire to solve difficulties in a coexistence environment.
Source: http://danviet.vn/top-10-startup-cong-nghe-trieu-do-cung-que-nha-voi-grab-502020151213282926.htmSource: http://danviet.vn/top-10-startup-cong-nghe-trieu-do-cung-que-nha-voi-grab-502020151213282926.htm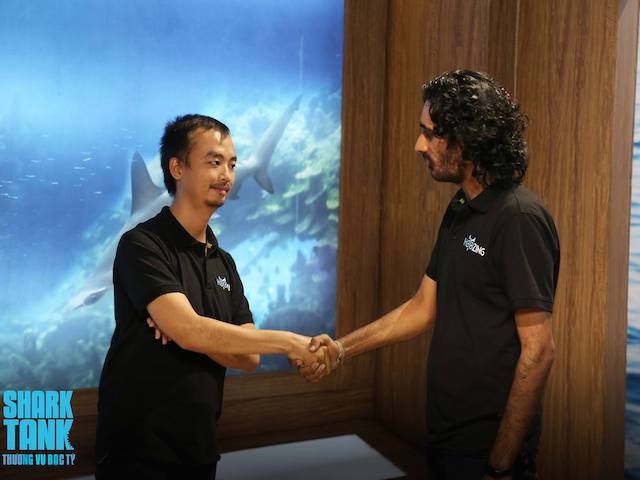 Offering 6.82 billion for 10% of the shares, but the "sharks" want to take up to 30-40% with the same amount, the startup has …
.