Tuesday, May 18, 2021 20:30 PM (GMT+7)
China has made Apple the most valuable company in the world, but in return the company must accept what the government offers.
A new investigation reveals a number of compromises Apple made in China to access the booming market, including storing data on state-owned servers and censoring apps in the country. violate local regulations.
Apple sacrificed a lot of its rules to survive in China.
China is an important region for Apple, both in terms of product and service sales and because of its deep dependence on the country's supply chain. In short, China has made Apple the most valuable company in the world. However, The New York Times highlights all the ways the Chinese government has pressured Apple to make compromises that contradict the company's stated values ​​and principles.
For example, despite Apple's strong stance on protecting user privacy, it still stores all Chinese user data within the country's borders on the servers of a state-owned company. . According to security experts, that means Apple can't essentially stop the Chinese government from accessing user data.
Additionally, while US regulations prohibit Apple from handing over data to Chinese authorities, storing Apple's data locally creates a loophole that allows it. A company based in China, Guizhou-Cloud Big Data (GCBD), is actually the rightful owner of customers using iCloud in China. As a result, the Chinese authorities can request access to the data from GCBD and not Apple, and this allows Apple to escape US regulatory policies.
Before that deal existed, Apple said it never provided data to the Chinese government. After Apple made GCBD the data owner, it said it made available the iCloud contents of several undisclosed accounts in nine separate investigative cases.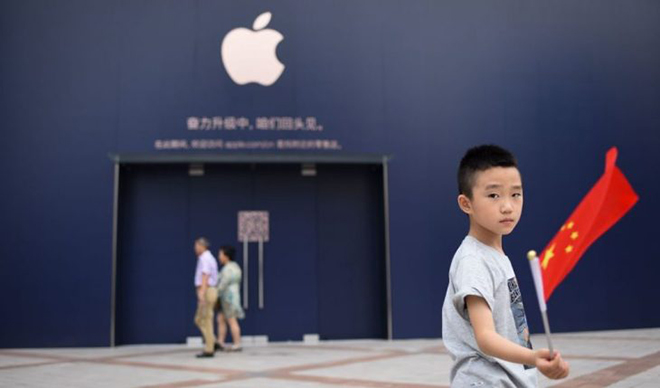 Chinese regulations have a lot to do with privacy.
Initially, Apple pushed to keep the encryption keys outside of China, but less than a year after the agreement was reached, Apple shipped the digital keys to China and helped the government agency get it. user messages, emails and other information more easily. This is ridiculous as the company claims that they still control the keys and use advanced encryption technology to keep them safe.
Compromises also exist on the App Store. According to The New York Times, Apple has an internal team that refuses to submit or remove apps that it believes may violate Chinese regulations. Apple uses specialized tools and trains its reviewers to spot topics deemed inappropriate in China. That includes mention of the independence of Tibet or Taiwan, the Tiananmen Square incident, or the Dalai Lama.
Since 2017, about 55,000 apps have disappeared from the App Store in China, according to data provided by Sensor Tower. Some of those apps include foreign news sites, encrypted messaging apps and gay dating services, and platforms like VPNs that allow users to bypass internet restrictions.
For its part, Apple said it approved 91% of takedown requests, or 1,217 apps, from the Chinese government over the two-year period ending in June 2020. Apple's stats may not tell the whole story, as its review engine can delete apps before they catch the eye of government officials.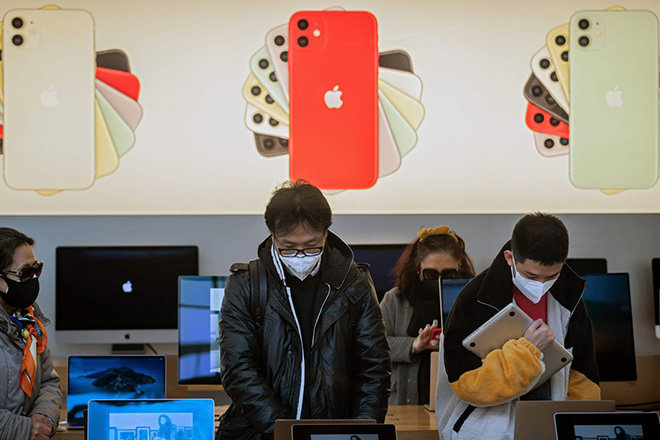 Not only China, Apple will also follow the laws of each individual country.
In a statement to The New York Times, Apple said it complies with the laws in China and does everything it can to protect the security and privacy of its customers' data in the country. "We have never compromised the security of our users or their data in China or wherever we operate," the company said.
According to Apple, they only remove apps to comply with Chinese regulations. "These decisions are not always easy and we may not agree with the laws that dictate them, but our priority remains to create the best user experience without breaking the rules. which we are required to comply with," the company added.
Source: http://danviet.vn/nhung-dieu-chua-tiet-lo-ve-hoat-dong-cua-apple-tai-trung-quoc-5020211852031567…Source: http://danviet.vn/nhung-dieu-chua-tiet-lo-ve-hoat-dong-cua-apple-tai-trung-quoc-50202118520315679.htm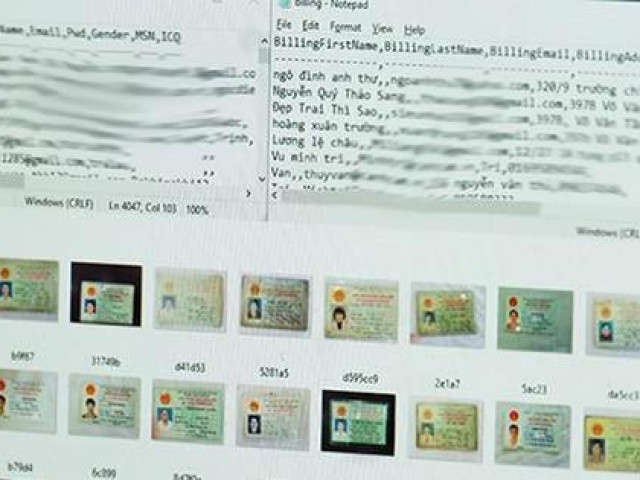 Assessing that the leaked data of 10,000 Vietnamese people may be taken advantage of by bad actors…
.