To attract players to participate in online betting, football betting lines, online gambling have used many tricks.
Many trillion online gambling lines have been dismantled
Recently, the Department of Cybersecurity and High-Tech Crime Prevention (A05, under the Ministry of Public Security) in collaboration with local police have continuously dismantled trillion-dollar online gambling rings. Thereby, the tricks to attract players of this type of crime are also gradually revealed. And busting gambling lines is extremely difficult.
An online fishing site with a server in the last country, but the interface is in Vietnamese.
As in the period of EURO 2020, Copa America 2021 and World Cup 2022 Qualifiers, through professional activities, Bureau A05 discovered the football betting line through an online betting website whose server is located. in U.S.A. From the beginning of 2020 to the middle of June 2021 alone, the amount of gambling transactions of this line amounted to over 1,500 billion VND.
At that time, Department A05 coordinated with Hanoi City Police to mobilize hundreds of officers and soldiers to deploy 18 working groups simultaneously to urgently search 18 relevant locations. In addition to billions of dong in cash, cars, dozens of tablets, phones, many identity cards, bank cards and objects, documents for online football betting, the authorities also discovered this criminal line operating at high interest rates.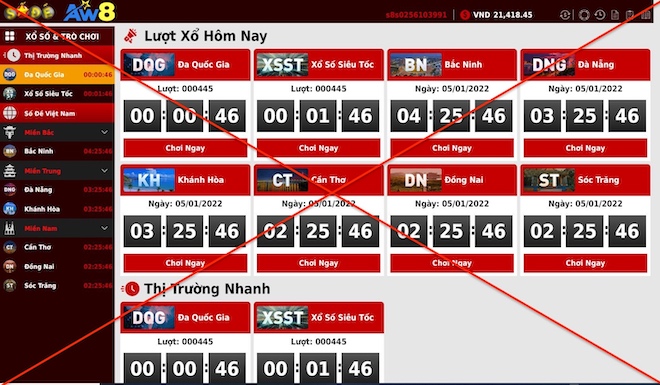 The forms of play are diverse and on many regions.
Previously, also through this website, Department A05 coordinated with Da Nang City Police and Gia Lai Provincial Police to deploy forces and conduct emergency searches of 30 locations in these two areas. Only in about the first 9 months of 2020, the amount of gambling transactions of criminal groups has exceeded 3,000 billion VND.
Compared to the criminal group in Hanoi, the criminal group in Da Nang and Gia Lai is more dangerous when it comes to possession of guns, ammunition, swords and pepper spray. Through the struggle, the police said, there were many criminal subjects, gambling activities, loan sharks and gangster activities in the line.
Or like in mid-2018, a "terrible" football betting line in Ho Chi Minh City through a website with a server in the Philippines was also dismantled. Based on the income documents, the authorities determined, from 2015 to the time of the demolition, the total amount of money deposited into the accounts of the objects of the gambling organization was estimated at about 2,000 billion VND. This site organizes gambling for thousands of gamblers nationwide.
Not only the aforementioned websites, but a series of other online gambling sites are also appearing on the Internet, such as recently discovered a football betting line, AceWin8 (aw8vn.com). All these sites have in common that the bookie is overseas, has a server also located abroad, with online betting, online betting, football betting and a multilingual interface and has Vietnamese language to target players in Vietnam. In addition, they also use virtual currencies for transactions. Some pictures of the website aw8vn.com that we found out.
Some pictures of football betting.
Even with aw8vn.com, they hire images of famous football players to promote the brand. On their website, they confidently introduce that: "AceWin8 is Asia's largest brand in online betting, providing customers with Asia's leading sports, casino, lottery and gaming brands. ". In addition, this agent commits to very fast deposit and withdrawal speed and regularly promotes 100%, doubles the deposit amount, …
The tricks are getting more and more sophisticated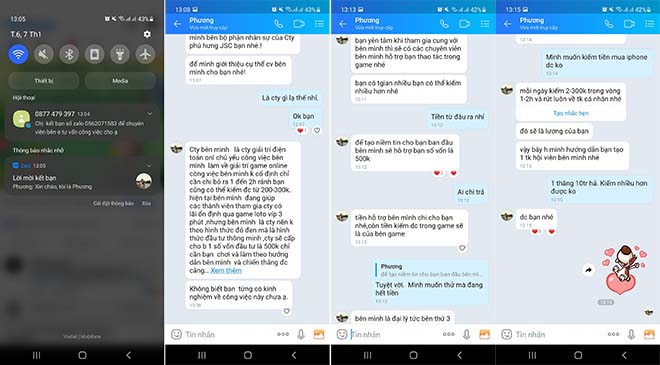 The subjects are agents of the gambling chain looking for "gamblers" through Zalo.
Talking more about the tricks of the above criminal groups, the tricks of the subjects operating these lines are becoming more sophisticated and unpredictable. They can hide in the form of calling for financial investment, using digital currency to participate in bets.
"If you win money, we make up for it, if you lose money, we make up for it", "investment is sure to win"… is an attractive invitation that has attracted tens of thousands of people to participate in this gambling line. In order to be granted a code to participate in the system, players must pay Vietnamese money to buy virtual currency on the website designated by the subjects.
Then, players use digital currency to participate in betting on cyberspace established by entities with links to foreign countries. Forming a pyramidal group with a leader and a subordinate, subordinates do not know the people above them.
The leaders also recruit downlines, with marketing tasks, training experts, and order reading experts to support bettors. In addition to advertising the website on social networking sites such as Facebook, Zalo, YouTube, etc., the subjects also organize events and open seminars to promote. They are willing to pay high commissions for brokers when they introduce new participants.
The unpredictable variations and sophisticated tricks of online bookmakers, using servers abroad, make it difficult for the authorities to deal with the root cause.
Source: http://danviet.vn/lat-tay-nhung-thu-doan-me-hon-tran-cua-toi-pham-ca-do-online-5020221212006970….Source: http://danviet.vn/lat-tay-nhung-thu-doan-me-hon-tran-cua-toi-pham-ca-do-online-5020221212006970.htm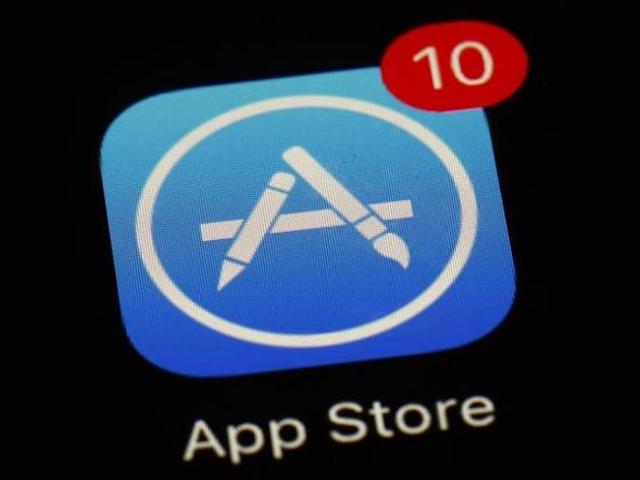 In its latest transparency report, Apple said it received requests to remove 770 malicious apps from its store…
.