Saturday, August 21, 2021 19:00 PM (GMT+7)
A Chinese weather satellite may have been destroyed or damaged in March. The cause could be from a collision with space junk, the remains of a Russian Zenit-2 rocket launched in 1996, according to the US Space Force.
China successfully launched satellite Yunhai-02 into space at 8:54 am on September 25, 2019
The force's Space Control Squadron 18 (SPCS 18), which monitors orbital traffic, is said to have spotted the incident.
"A few days before March 18, 2021, SPCS 18 recognized the increasing probability that a piece of space debris, possibly the size of a computer keyboard, would collide with an active satellite of the Earth. China, Yunhai 1-02," a US Space Force spokesman wrote in an email to Forbes. "The highest probability of collision is 0.2%, but in an effort to provide timely and actionable information, SPCS 18 has issued numerous notices of potential collisions to the Chinese government. , with the first message sent on March 15. SPCS 18 posted a standard notice on www.space-track.org confirming that there was a debris-inducing event in the vicinity of Yunhai 1- 02″.
"After an extensive analysis of the event and related data, SPCS 18 concluded that the event that caused the debris was most likely caused by the collision between Yunhai 1-02 and a fragment of the SL-16 missile body produced by Russia. Launched in 1996, updated in the space catalog on August 14. SPCS 18 is currently tracking about 35 debris related to Yunhai 1-02 and is sharing data through www.space-track.org. "
The space junk that caused the collision appears to have come from the Russian Zenit-2 rocket that was used to launch the Tselina-2 spy satellite in September 1996. China's Yunhai 1-02 was launched in September 1996. 2019 to study Earth's oceans and atmosphere. But on March 18, the Chinese satellite broke up and released a lot of debris, SPCS 18 announced on Twitter on March 22.
Source: https://tienphong.vn/luc-luong-khong-gian-vu-tru-my-rac-vu-tru-cua-nga-va-vao-ve-tinh-trung-quoc…Source: https://tienphong.vn/luc-luong-khong-gian-vu-tru-my-rac-vu-tru-cua-nga-va-vao-ve-tinh-trung-quoc-post1367981.tpo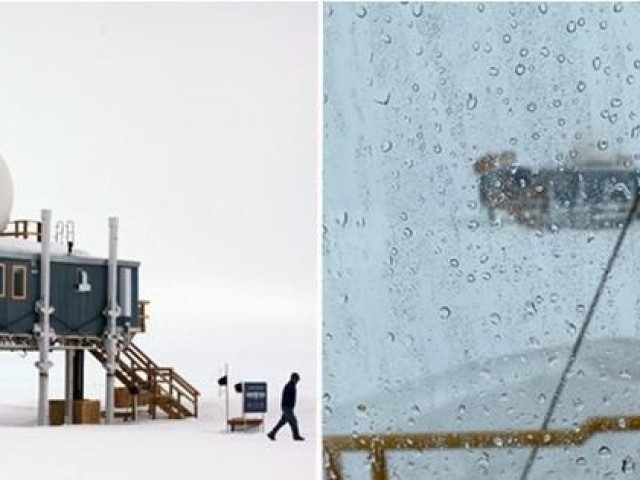 HHT – Rain has been falling for many hours in a place on Earth that has never rained. It sounds good, but…
.