Sunday, May 23, 2021 08:00 AM (GMT+7)
It will be very annoying when the internet speed does not meet the expectations of users, especially when they have to spend hundreds of thousands of dong per month.
Slow internet makes us less productive and wastes a lot of time. It is best for users to test their Internet speed to make sure their Wi-Fi speed reaches the threshold. Here are some of the best Internet speed test apps for Android for users to have a better look at.
Note: Whenever experiencing slow Internet speed, users tend to call their Internet provider for assistance. They will redirect the user to an Internet speed test website created by that ISP. Notably, ISP-performed speed test sites or sponsored apps consistently return high download/upload speeds. Therefore, it is best for users to run the speed test at least three times and take the average reading score. They should also use different Internet speed test apps for better understanding.
Fast Speed ​​Test
This app from Netflix is ​​one of the highly rated Internet speed test apps with a simple user interface. All the user needs to do is open the app. It will test the Internet connection speed and show the user the results.
Illustration.
Pressing the "Show More Info" button provides the user with all information about the Internet speed, such as download/upload delay, upload speed, client information, server used and address The user's public IP. They can also save speed results as a profile.
– Pros: Easy to use, lightweight and ad-free app.
– Cons: Can't manually choose which server to run speed test on and mainly focuses on download speed.
SpeedTest by Ookla
When it comes to Internet speed test apps, Ookla's SpeedTest is the most popular that many users choose. Although the application looks similar to the website, there are some key features embedded in it such as the user can check the ping, download and upload speed; keep a log of test results; speed test from different servers; Real-time graphs to show connection consistency,…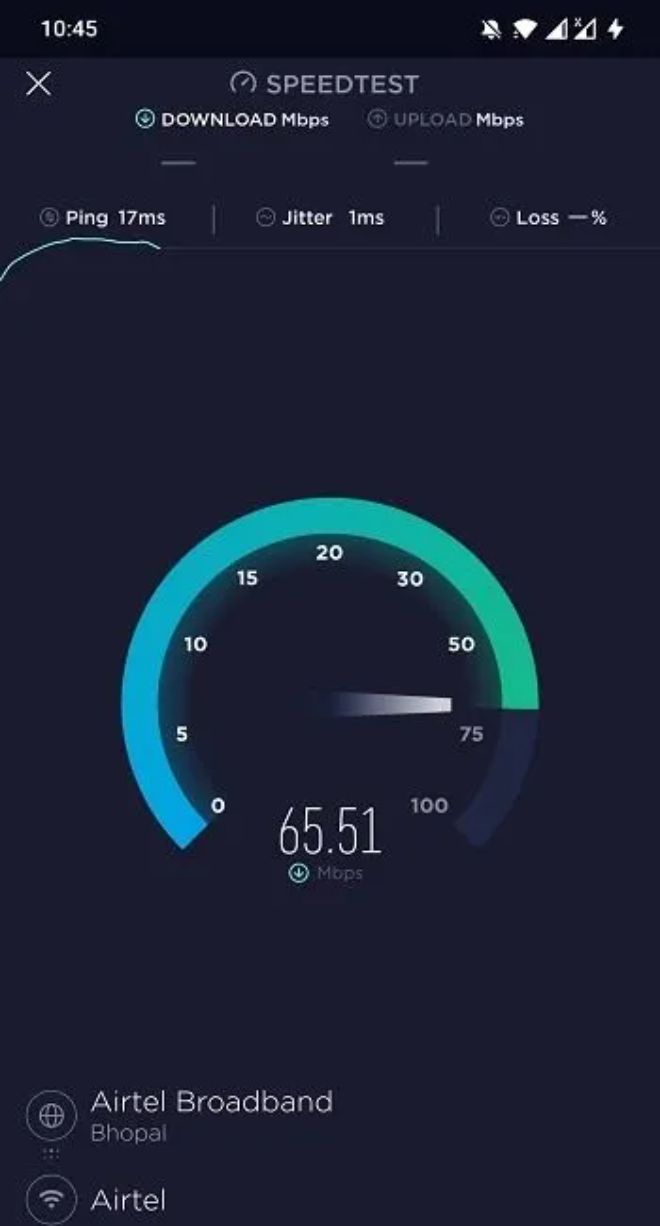 Illustration.
– Pros: easy to use, detailed, and provides the option to test speed from one server location to another.
Cons: the features overwhelm the interface and contain ads.
SpeedTest Master
SpeedTest Master is another powerful Internet speed test app available for Android devices. In addition to allowing users to test Internet speed, it also features Wi-Fi detection, ping test, Wi-Fi signal strength, Wi-Fi channel analysis and data usage.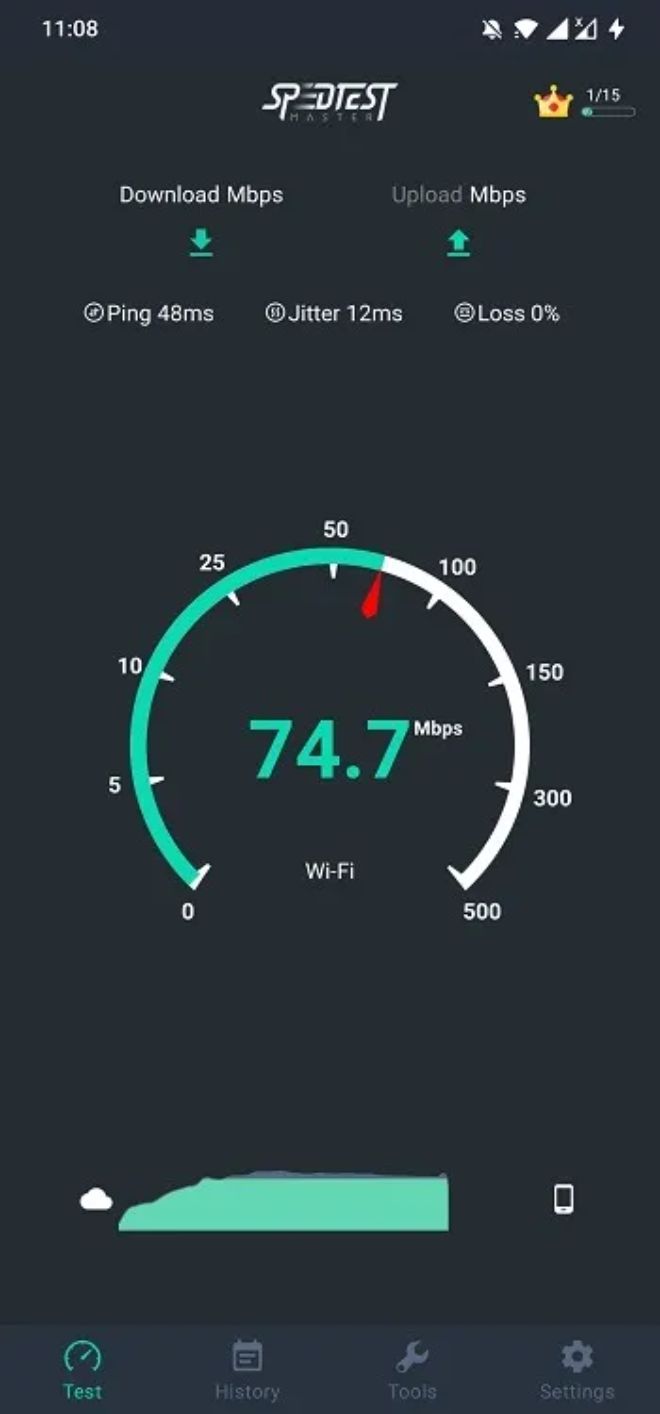 Illustration.
To test the speed, open the app and press the Start button. Once done, it will show detailed information like upload/download speed, ping, jitter and data loss percentage. After each speed test session, an ad pops up, which is annoying.
– Pros: simple to use, some extra features, and detailed information.
Cons: full of ads, and the free version offers a limited number of speed tests.
Simple Speedcheck
This is another Internet speed test app that provides accurate results. The application has a clean user interface that provides information about the user's Internet speed in the form of a graph. It shows the user the full strength of the connected Wi-Fi signal. Press the Test button and it will show the user all the standard details. The app also tracks all of the user's previous speed tests and shows if they've performed a speed test over Wi-Fi or mobile data. Ads are everywhere, but users can get rid of them for a fee.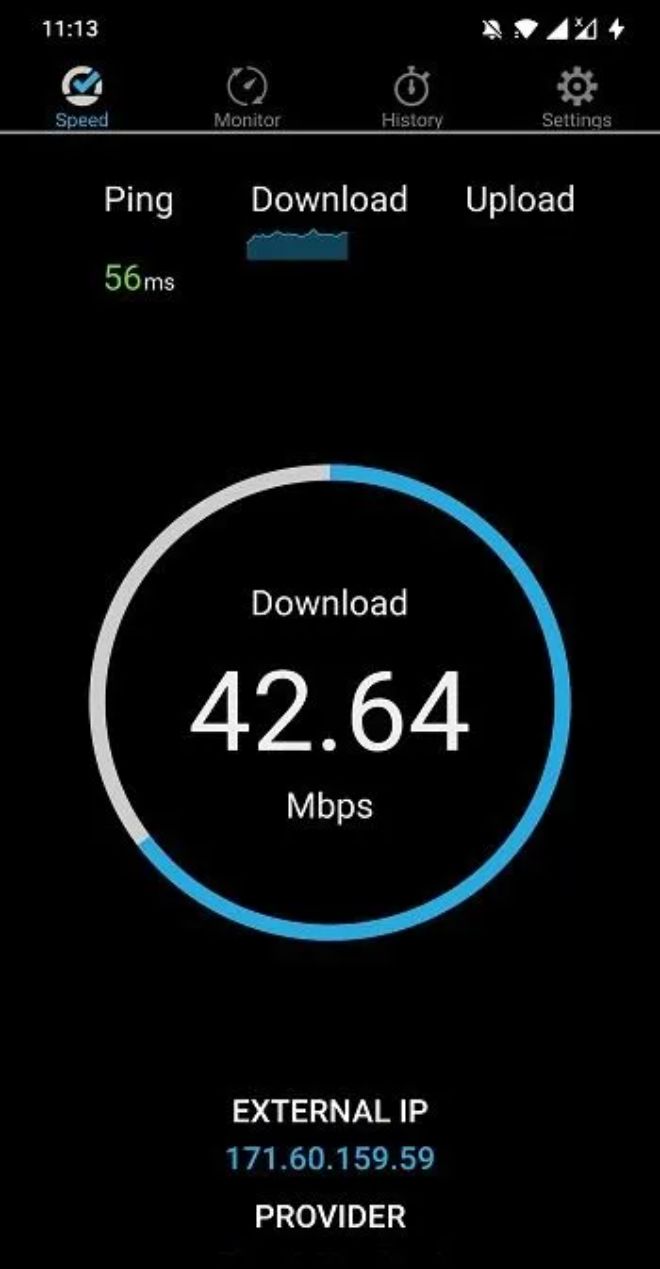 Illustration.
– Advantages: accurate speed results, color histogram.
– Cons: ads can ruin the experience and some users claim that the app runs in the background.
Meteor
Meteor is a free speed test app for those looking for an app that can show them Internet speed test results. Meteor will show the user information like upload/download speed and ping.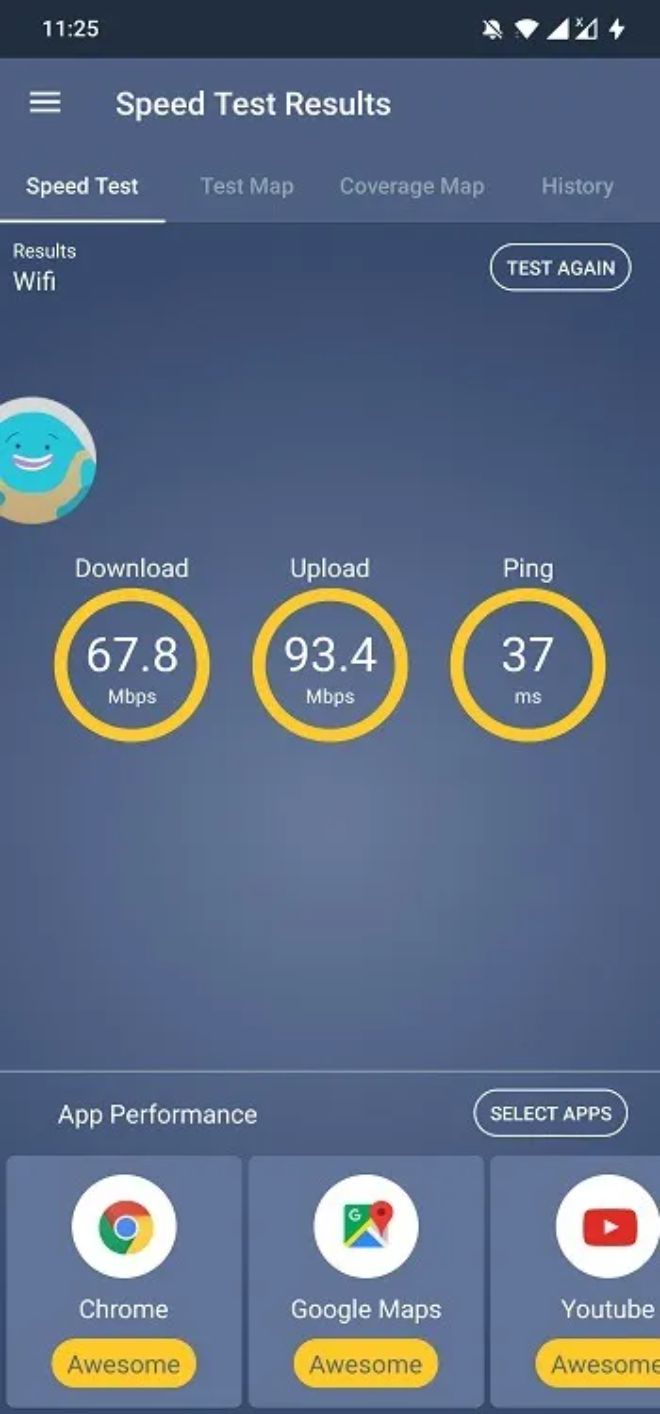 Illustration.
Notably, it can also tell users how Internet speeds will work with apps installed on their device. Details of application performance are clearly displayed. Users can also perform tests at multiple locations and compare test results – e.g. work, home, etc.
– Pros: colorful interface, no ads and app performance metrics.
Cons: not many features.
Source: http://danviet.vn/dung-dien-thoai-android-test-nhanh-toc-do-wi-fi-co-chuan-nhu-da-hua-5020212357…Source: http://danviet.vn/dung-dien-thoai-android-test-nhanh-toc-do-wi-fi-co-chuan-nhu-da-hua-5020212357594950.htm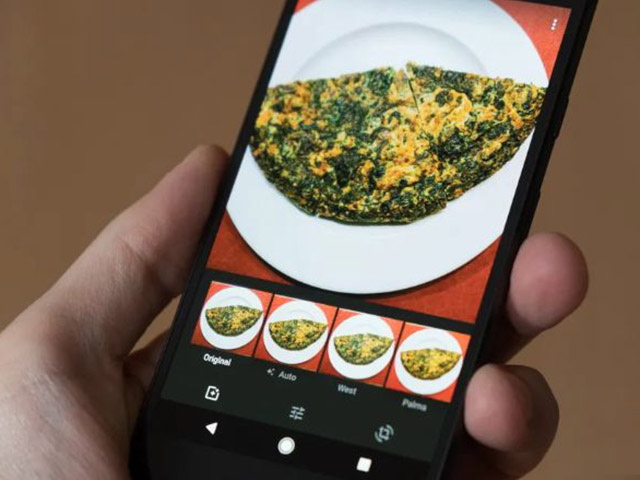 As of June, Google will no longer allow free photo backups to Google Photos. So which service will you choose to…
.