Sunday, September 26, 2021 10:10 AM (GMT+7)
Although Facebook is one of the largest social networks and offers significant benefits, there are also many risks involved. In it, the most notable is that users are at risk of losing their accounts permanently or losing personal information.
Be careful when sharing personal information on Facebook to avoid being stolen by bad guys.
The risk of losing personal information from Facebook
In 2019, Facebook once discovered a vulnerability that exposed millions of users' phone numbers. By early April 2021, Business Insider reported that this social network was stolen by hackers with phone numbers and personal data of more than 553 million users across 106 countries.
Although Facebook later confirmed that the stolen data is "old" and has been resolved since 2019, many experts still warn users at risk of losing important personal information. .
For Facebook users in Vietnam, on the evening of August 17, many users' accounts were locked for the reason of "violating community standards". These accounts are then told they will have 30 days to object to the decision and if not approved will be permanently locked.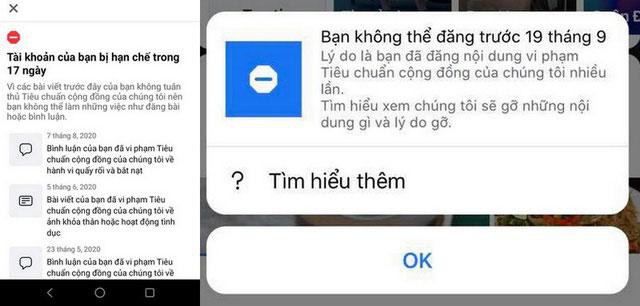 Many Facebook accounts in Vietnam are locked for violating community standards.
According to some sources, the cause of this is because the locked accounts are related to a sensitive video of children. Most of them are shared and sent via private messages.
After the above incident, many Facebook accounts, groups or pages have posted about how they can help unlock Facebook accounts for locked people. Of course, people who want to unlock need to spend an amount ranging from 300-700,000 VND.
According to Mr. Ngo Minh Hieu – an expert at the National Cyber ​​Security Monitoring Center (NCSC), under the Information Security Department – Ministry of Information and Communications, asking a third party to unlock Facebook for you is very important. dangerous and users should exercise caution. Because, they are completely likely to lose important personal information when using these services.
Because, most unlocking services require users to provide personal information, images of identification documents such as identity cards, citizen identification or passports, etc., for the reason that they must use the personal information to declare to Facebook.
Therefore, except for having solid information about a 3rd party, users should actively submit an appeal directly to Facebook. Thereby, it is possible to avoid the case of bad guys taking advantage to cheat to get personal information, data or even appropriate property.
How to unlock a Facebook account with a "community standards violation" error
If a Facebook user is locked out of their account because of the "community standards violation" error, they can do so in the following way:
1. The account was suddenly locked even though it didn't "violate community standards". This may be a mistake by Facebook, so users can file a complaint with the staff of this social network by accessing Link: https://www.facebook.com/help/contact/571927962827151
Then, fill in the requested information and the content you want to complain to Facebook in the box "Please explain why you think this is an error" and then select "Submit".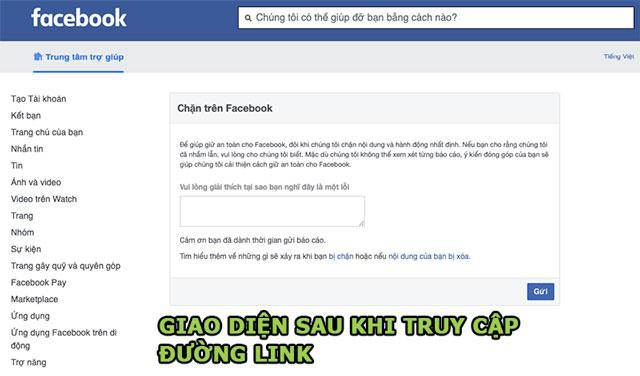 The interface of Facebook after accessing the above link.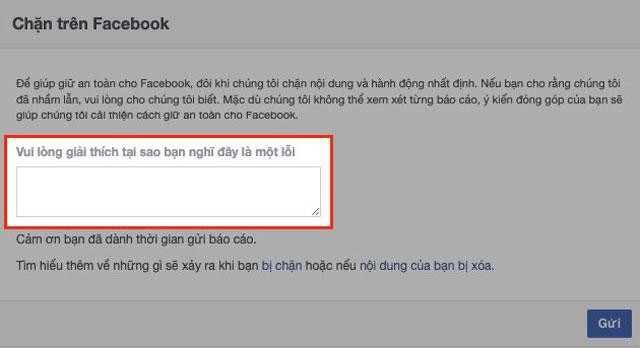 Fill in the content of the complaint in the white box.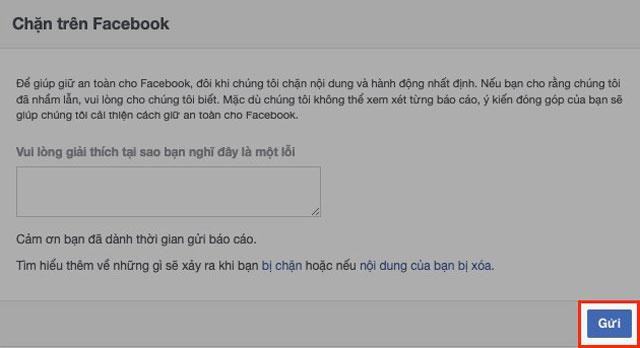 After completing the operations, click "Send".
2. For Facebook accounts that violate community standards. First, users need to log in with the link: https://www.facebook.com/help/contact/357439354283890. Then, enter the email address you are using in the "Contact Email" box. Next, enter the content about the problem you are facing when your Facebook account is locked into the "Describe the problem" box.
Then, continue to click "Select file" at "Screenshot" to download a photo of an individual's identity card or citizen identification and then press "Send".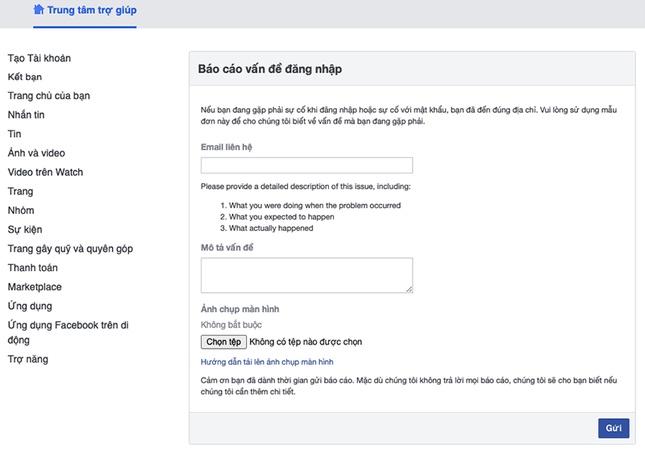 Interface when accessing the link.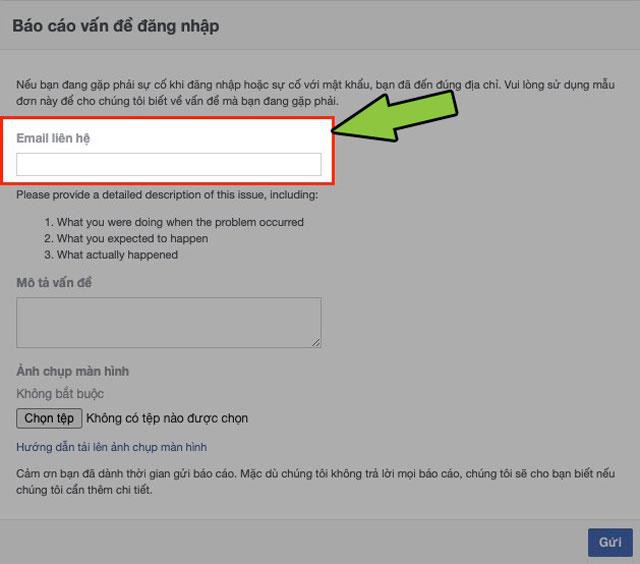 Enter the user's email address in the white box for Facebook to notify when the results are available.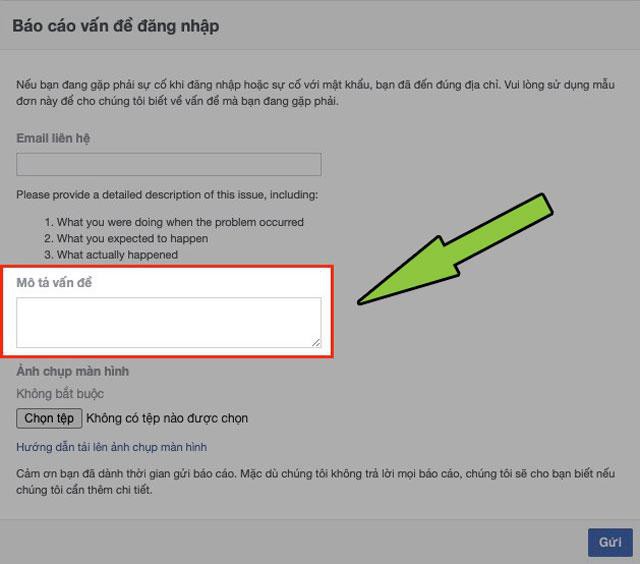 Describe the content and problems the user is facing.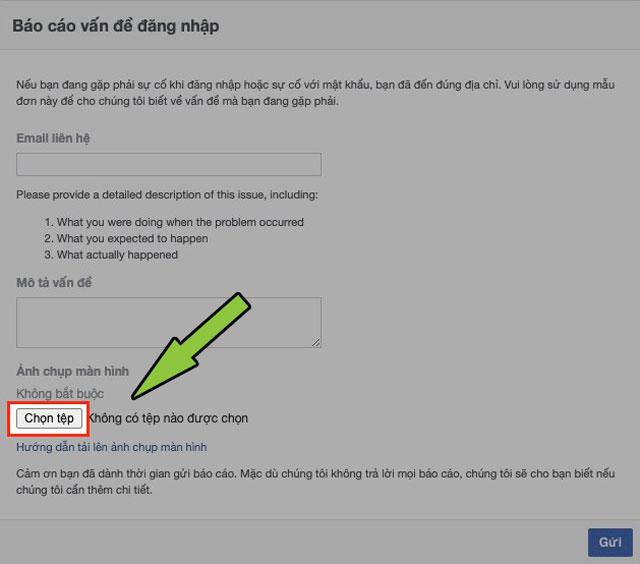 Select to send relevant information, confirm the Facebook account holder.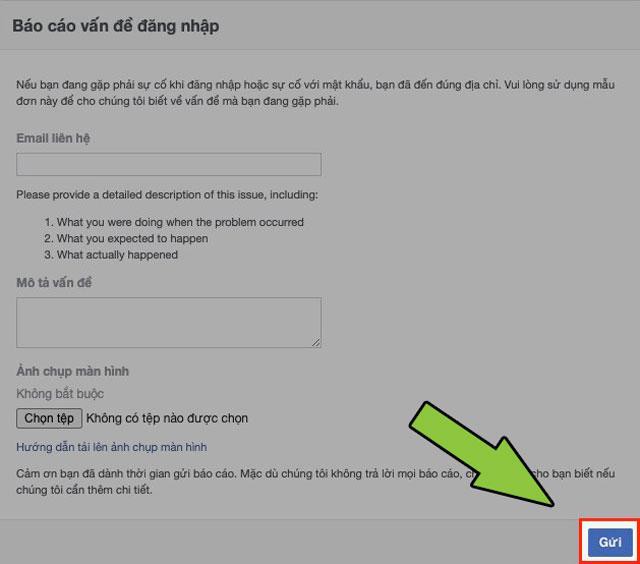 Click submit after completing the operation.
How to send a newsletter to the Facebook staff
Interface after accessing the link: https://m.facebook.com/help/contact/179049432194862

Describe the problem you are experiencing.
Fill in your Facebook account registration email or phone number in the "Your Email" box.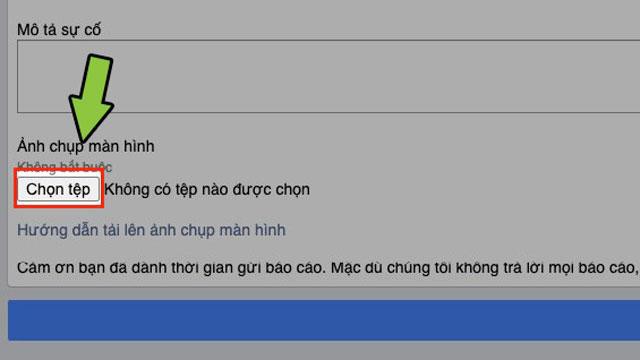 "Select file" to upload a photo of your national ID card or citizen identification.

After completing the operations, click "Send".
Source: http://danviet.vn/canh-bao-nguy-co-mat-thong-tin-ca-nhan-tai-khoan-bi-khoa-vinh-vien-tren-facebo…Source: http://danviet.vn/canh-bao-nguy-co-mat-thong-tin-ca-nhan-tai-khoan-bi-khoa-vinh-vien-tren-facebook-5020212691084464.htm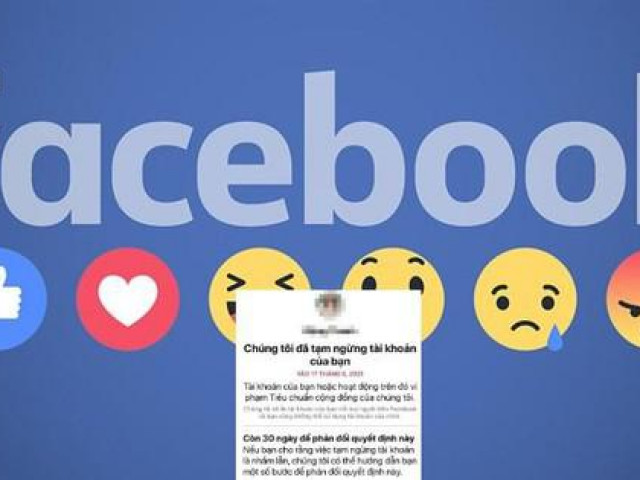 HHT – On the morning of August 18, 2021, a series of Facebook accounts were disabled possibly due to violating Facebook's community standards….
.