Saturday, November 20, 2021 18:03 PM (GMT+7)
From "fiery" girls ready to take off on livestream to gambling games, the Moonlive app is "poisoning" an entire generation of young Vietnamese.
Shocking and sexual content always attracts the attention of Internet users, despite warnings that are harmful to health and mental life. With the application (app) Moonlive is causing "fever", not only the girls livestream provocatively right from the main screen, but this app also presents bets on cards, dice, crabs, poker. …
Moonlive contains a series of unhealthy content, from shocking livestreams, sex to gambling.
"Moonlive is an application for entertainment, gaming, chatting and exchanging with many beautiful hotgirls, is one of the online chat applications where you can watch and chat with beautiful girls. The app has a high payout ratio of 1:118, can be loaded and withdrawn at any time, no need to bet round, every Sunday there is also a reward program for motorbikes and iPhone 13 phones. Extract the description on the application's Vietnamese website.
Also according to this description, users who join the application can make friends and play the winning games, then can withdraw the real bonus to their bank card.
Moonlive is not afraid to compare herself directly with Bigo, Bunny Live or Uplive apps. They said, the special thing that the Moonlive application brings to users is that it allows players to easily register and directly watch the livestream of sexy idols with hot, extremely sexy bodies without spending any money. any cost.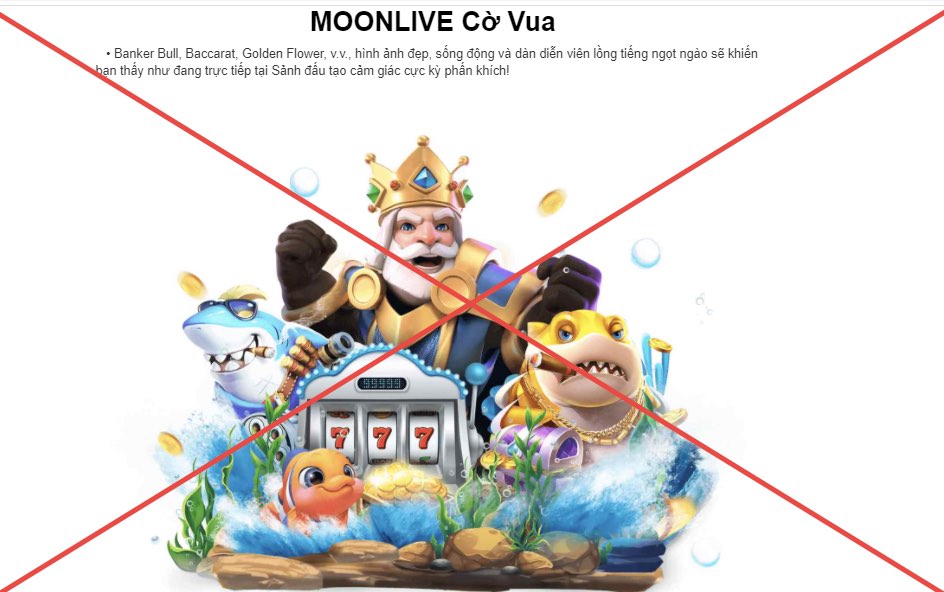 Moonlive's Vietnamese website.
With such content, it is difficult for words to describe what is happening on Moonlive. Just try accessing this application, anyone will easily realize the magic of money has made people can do anything in exchange.
Entering the application homepage, users will see a "menu" with many options. Not only stopping at the "cool" livestream, spinning machine dancing in "wearing like not wearing" costumes, unhealthy images on the livestream!?
Viewers want hotgirl to do whatever, just comment on the requested content and recharge to play games to support these girls. As long as they have money, there's nothing they can't satisfy the audience.
As mentioned, it doesn't just stop at the livestream, it also organizes card games that simulate betting games such as gambling, dice, crab election, poker… All taking place publicly on a single platform. Such a dangerous application, despite this, seriously violates Vietnamese customs and laws.
It can be seen that this application is an alarming bell and is the dark side of the era of the Internet and booming social networks. Internet users need to know to promptly speak up, boycott similar platforms as above and request authorities to take action.
Source: http://danviet.vn/canh-bao-app-moonlive-chua-noi-dung-khong-tinh-manh-50202120111842400.htmSource: http://danviet.vn/canh-bao-app-moonlive-chua-noi-dung-khong-tinh-manh-50202120111842400.htm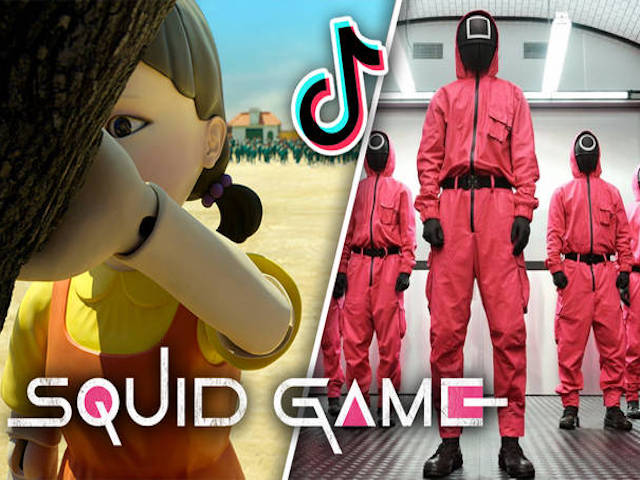 The fact that ads "following" Squid Game or movie cutscenes appear rampant on social networks if children are allowed to…
.