Wednesday, December 1, 2021 19:55 PM (GMT+7)
According to cybersecurity experts, the data collected by smart devices is very vulnerable to intrusion, which can reveal a lot of sensitive information.
Cybersecurity expert Ian Christofis of Thales eSecurity, said: "There is a lot of personal data collected by smart devices (IoT) in the home. However, the safety of these devices has not yet been given due attention."
This comment was made at a smart home-related event, held in Hong Kong not too long ago.
Christofis has given some examples of the types of data collected by smart devices, such as infant surveillance footage, family activities, etc.
Besides, the temperature sensor can also be used to check who is in the room. This type of data will provide information about life patterns, such as when a person leaves home and returns.
Tod Beardsley, Research Director of Rapid7, said that current CCTV products still have many exploitable vulnerabilities. For example, hackers can restore factory settings on surveillance cameras without displaying warnings, skipping authentication steps… as easy as turning a hand.
CCTV data is widely sold online. Photo: Mashable
Most hackers do not track the position of the baby sleeping, most likely they target the parents, the information displayed on the computer… From a monitoring aid device to become a genuine monitoring tool. core.
Cybersecurity experts say that if camera owners do not change the default username or password, they will face many unpredictable dangers, easily being monitored remotely.
Cybersecurity has become a major concern in Hong Kong after the data of 9.4 million passengers of Cathay Pacific Airways was leaked.
Christofis notes that major data breaches have been on the rise in recent times, such as the Cathay incident: "The responsibility is certainly on the big companies… they should encrypt all personal data. on servers".
Hong Kong is only behind the US, Germany, Japan, South Korea, Singapore and some other Chinese cities in the popularity of smart homes.
Recently, the Korean Internet Security Agency has opened an investigation related to many people living in the apartment that leaked private videos.
According to IT Chosun (a technology news website), the hack took place in November 2021, the thumbnail images of the video show that these are scenes of private life at home…
For safety reasons, users should not set easy-to-guess passwords, regularly download patching updates, and use genuine, or government-certified products with solid layers of security.
Source: https://kynguyenso.plo.vn/ky-nguyen-so/thiet-bi-so/chuyen-gia-an-ninh-mang-noi-gi-ve-nguy-co-ro-…Source: https://kynguyenso.plo.vn/ky-nguyen-so/thiet-bi-so/chuyen-gia-an-ninh-mang-noi-gi-ve-nguy-co-ro-ri-du- lieu-boi-nha-thong-minh-1031116.html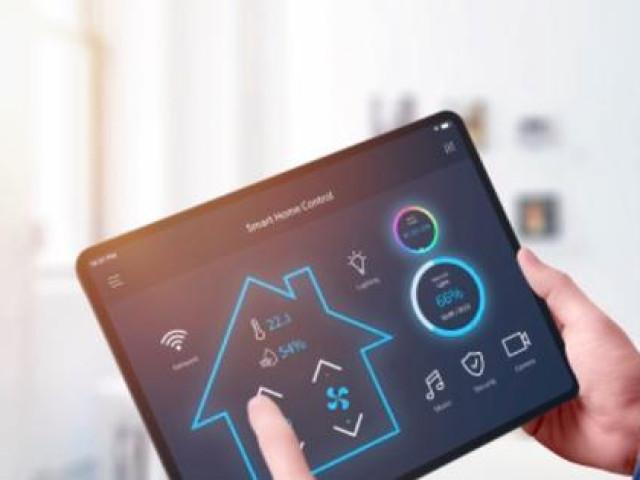 South Korea is re-evaluating its cybersecurity regulation process after a hacker attacked hundreds of devices…
.