Tuesday, 11/17/2020 15:10 PM (GMT + 7)
The Ministry of Information and Communications has chaired ASEAN's online conference on 5G ecosystem development.
According to information on the portal of the Ministry of Information and Communications (TT&TT), the Ministry of Information and Communications has chaired the ASEAN online conference on 5G ecosystem development. Attending were representatives from state management agencies in the telecommunications sector of ASEAN member countries, representatives from China, Japan, South Korea, the United States, and representatives of international organizations such as GSMA Association, International Telecommunication Union (ITU), European Union representative, United States Agency for International Development (USAID).
Asean moves towards 5G and digital transformation
Although 5G technology and the 5G ecosystem have been mentioned a lot in recent times, even the most developed telecommunications countries in the world are still in the early stages of 5G commercialization. In the wave of 5G technology, ASEAN countries have played a pioneering role with many countries that have specific roadmaps for 5G testing and commercialization of 5G, some other countries in the bloc are also making preparations for in terms of policy, legal framework and frequency spectrum to be able to quickly use this new technology to enter the digital economy and accelerate the national digital transformation.
Mr. Trieu Minh Long – Director General of International Cooperation Department, Ministry of Information and Communications gave the opening speech at the Conference.
A representative from the Singapore Information and Communication Development Agency (IMDA) said that in this country, a few telecommunications companies such as SingTel, M1 and StarHub have tested some 5G services on the market since August /. 2020. This position believes that promoting 5G development will create a premise for promoting the digital transformation of the country and enhancing the competitiveness of the Singapore economy. IMDA has been developing a 5G innovation ecosystem, supporting the use of 5G in industries from 2019, namely consumer applications, Government applications, smart real estate. , urban traffic management.
Thailand and Brunei have many similarities in the 5G development plan, these two countries are expected to use 5G in key areas of the country such as health, education, agriculture, traffic management … In particular, the draft 5G plan of Brunei mentions a method of testing the policy sandbox for 5G, which will eliminate some kinds of licensing fees to encourage businesses to invest in 5G technology and ecosystem.
According to a GSMA representative, in 2019, 4G accounts for more than 60% of network connections in the ASEAN region and it is predicted that 5G will surpass both 2G and 3G in this region by 2022.9 markets in Asia Thailand Binh Duong has launched commercial mobile 5G service and 12 markets have officially announced when to deploy 5G. This is also the region with the most advanced 5G market in the world with South Korea, Australia, Japan, and China in the leading position.
A representative from the Ministry of Home Affairs and Communications of Japan shared that by 2030, 5G technology will create an economic impact worth $ 700 billion. Japan already has a plan to widely roll out 5G nationwide, which will divide the country into 10km zones2 and install 5G BTS in more than 50% of 10km areas2 this in the next 5 years and cover potential business areas in both urban and rural areas.
MIC Japan representative also mentioned an interesting point in 5G deployment in this country is domestic 5G development. This is a flexible on-site 5G system and invested by different entities, be it business people or local governments. The location can be a government building, corporate headquarters or factory, depending on the specific needs of the organization or business. This method allows the construction of 5G systems in areas where telecommunications carriers do not have 5G coverage plans.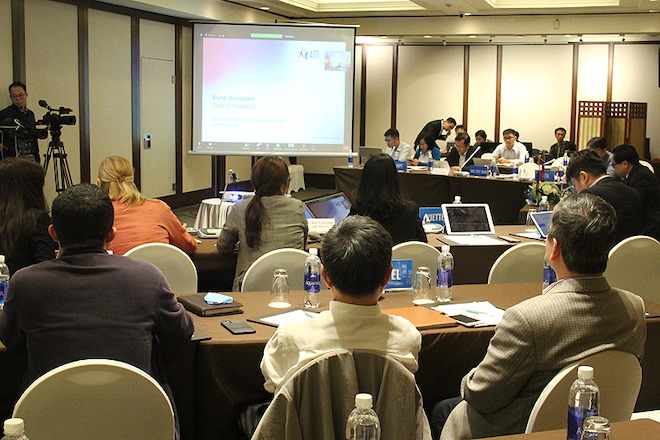 Delegates attending the conference.
Vietnam with efforts to implement 5G and digital transformation
The Vietnamese government with the vision "5G infrastructure and services is the driving force behind the digital transformation in the Industry 4.0" has set specific goals: By 2025, the digital economy will account for 20% of GDP. , the share of the digital economy in each sector exceeds 10%; Broadband fiber optic coverage to 80% of households; 5G services and smartphones became commonplace; Electronic payment accounts for more than 50%.
By 2030, Vietnam universalizes fiber-optic broadband Internet services; Universalize 5G mobile network services; The proportion of the population with an electronic payment account is over 80%.
Vietnam has also established a production roadmap for 5G equipment including NodeB equipment and ORAN network equipment; and spectrum distribution towards 2G / 3G network shutdown.
Subsidize 5G equipment, integrate content into 5G packages – a boost to promote 5G services from South Korea
At the meeting, the representative of the Korean Ministry of Science and IT shared that as of October 2019, the total number of 5G subscribers in Korea reached 4 million after only 6 months of commercial deployment. According to GSMA's forecast, by 2025 5G will account for 57% of the country's total connectivity.
A key factor playing a role in the development of 5G is that the 5G equipment ecosystem has reached maturity because in a recent study, one third of respondents said integrating 5G services into A particular handset is the main reason for them to subscribe to a 5G plan. In addition, incorporating local content into the 5G package combined with subsidized 5G equipment has accelerated the proportion of 5G users more than initially expected, the MSIT representative said.
Source: https://www.danviet.vnSource: https://www.danviet.vn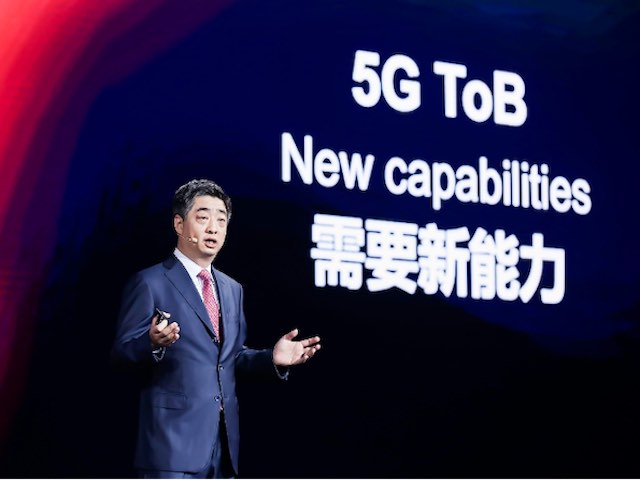 As 5G is poised to change the way we live, connect and work, the telecom sector is being heavily invested in …
.