Tuesday, September 14, 2021 19:00 PM (GMT+7)
A Xiaomi spokesperson has responded to the Global Times to explain why many of the brand's smartphones are locked in some regions.
According to Xiaomi's report, the move to lock its smartphones in countries and regions including Cuba, Iran, Syria, North Korea, Sudan, and Crimea is "not targeted at any specific market". is simply the result of trans-regional regulation aimed at preventing gray market smuggling (referring to legal but informal bartering activities) and protecting data security. user data.
A locked Xiaomi smartphone in Cuba.
This statement comes after several media reports that Xaiomi has blocked its smartphones in the previously mentioned countries and regions, where the company has not established an official presence. Xiaomi's export policy does not allow its customers to export any products to prohibited countries and regions. However, according to media reports, the gray market has been expanding in recent years and it is quite common for customers to buy Xiaomi devices in one region and use them in another.
Some media outlets have attributed Xiaomi's recent move to lock down its handsets because the US is putting pressure on the Chinese company to block phones from being used in countries and regions. affected by their sanctions.
Xiaomi said it has unlocked devices in "no-go" markets again.
In response, Xiaomi said it simply "temporarily locked" some smartphones to prevent and investigate potential smuggling activities that harm information security and consumers' interests. "The investigation has reached significant results and the affected devices can now be unlocked," a Xiaomi spokesperson said.
In the second quarter of 2021, Xiaomi became the second largest smartphone maker globally for the first time, with one of the big reasons being its rapid growth in overseas markets. Xiaomi also holds about 15% of the market share in Cuba, according to data from research firm Statcounter.
Source: http://danviet.vn/vi-sao-smartphone-xiaomi-tro-thanh-cuc-gach-tai-vung-cam-50202114918595829.htmSource: http://danviet.vn/vi-sao-smartphone-xiaomi-tro-thanh-cuc-gach-tai-vung-cam-50202114918595829.htm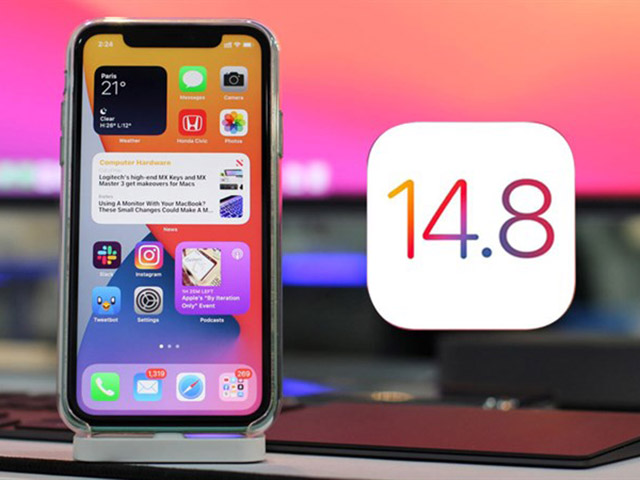 Apple just rolled out an emergency software update to patch a critical vulnerability in its software.
.