Saturday 14/11/2020 10:00 AM (GMT + 7)
Xiaomi has just launched a smart door lock with built-in wide angle camera for only 1,699 yuan.
IJIA Smart Door Lock is the name of the new smart door lock model introduced by Xiaomi to the user. This is considered an upgrade of the Mi Smart Door Lock model launched by the company in 2019.
Compared to the previous version, this product is equipped with a cat-eye doorbell system, accompanied by a camera. A special feature is that this camera has Full HD 1080p resolution, with the ability to shoot ultra-wide angle to 161 degrees.
The camera is also capable of detecting and then alerting the homeowner in case someone is standing at the door. Through a special camera integrated into the smart lock, users can easily monitor around the house, promptly handle if any unexpected situation occurs.
New smart door lock model launched by Xiaomi.
Products are opened in 7 different ways, including fingerprint, password, temporary password, bluetooth, key, NFC and Apple HomeKit. According to the manufacturer, the key's fingerprint sensor has a sensitivity of up to 98.7%.
Equipping their home with MIJIA Smart Door Lock, users also reduce the risk of an intruder being locked and breaking into the house. The reason is that the product is equipped with a level C locking cylinder, a locking cylinder that plugs through the lock body. Even if the control panel is damaged, the thief cannot break the lock because the key column inside is still present.
Xiaomi provides users with a polymer battery with a capacity of 5,000mAh, which can be used for 3 – 4 months if fully charged. You can also replace it with 4 AA batteries. The product was sold on November 12 for 1,699 yuan (about 6 million).
Source: http: //danviet.vn/xiaomi-trinh-lang-khoa-cua-thong-minh-7-che-do-co-camera-goc-rong-502020141195 …Source: http://danviet.vn/xiaomi-trinh-lang-khoa-cua-thong-minh-7-che-do-co-camera-goc-rong-50202014119593280.htm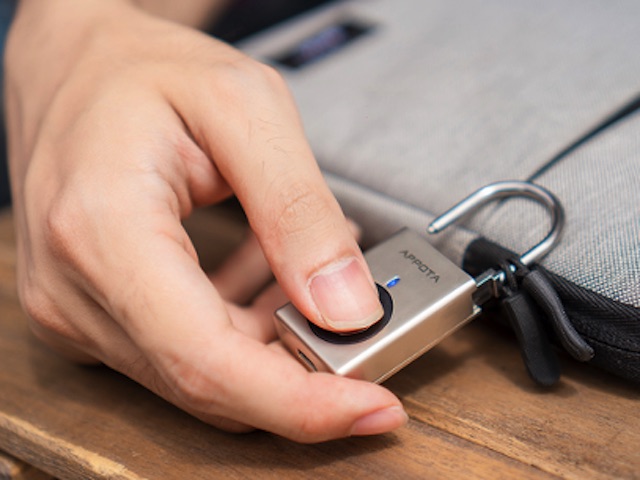 This course is a lifesaver for those who claim to have "goldfish brain" often misplaced things.
.